House Music Benefit Dance Party (Mexican Independence Weekend) to help support the locals in need from Hurricane Nora!
About this event
Hello Family! We all know how Puerto Vallarta was affected by Hurricane Norna. Lots of flooding, businesses were damaged/lost, peoples homes collapsed/damaged due to the flooding. Some locals in PV are homeless and could use a lot of support during these troubling times. The place we call paradise and have grown to love very much. Really needs our help.
We are hosting a benefit house/dance music party to help support those in need. If you will be in PV during this time please come out and show your love and support -:) entry will be $5 USD/$100 Pesos At the door.
FYI - THIS EVENT IS IN A GAY VENUE!
Hola familia! Todos sabemos cómo Puerto Vallarta fue afectado por el huracán Norna. Muchas inundaciones, negocios se dañaron / perdieron, las casas de las personas colapsaron / dañaron debido a las inundaciones. Algunos lugareños en PV no tienen hogar y podrían necesitar mucho apoyo durante estos tiempos difíciles. El lugar al que llamamos paraíso y al que hemos llegado a amar mucho. Realmente necesita nuestra ayuda.
Estamos organizando una fiesta benéfica de música house / dance para ayudar a apoyar a los necesitados. Si estará en PV durante este tiempo, por favor salga y muestre su amor y apoyo - 🙂 la entrada será de $ 5 USD / $ 100 Pesos En la puerta.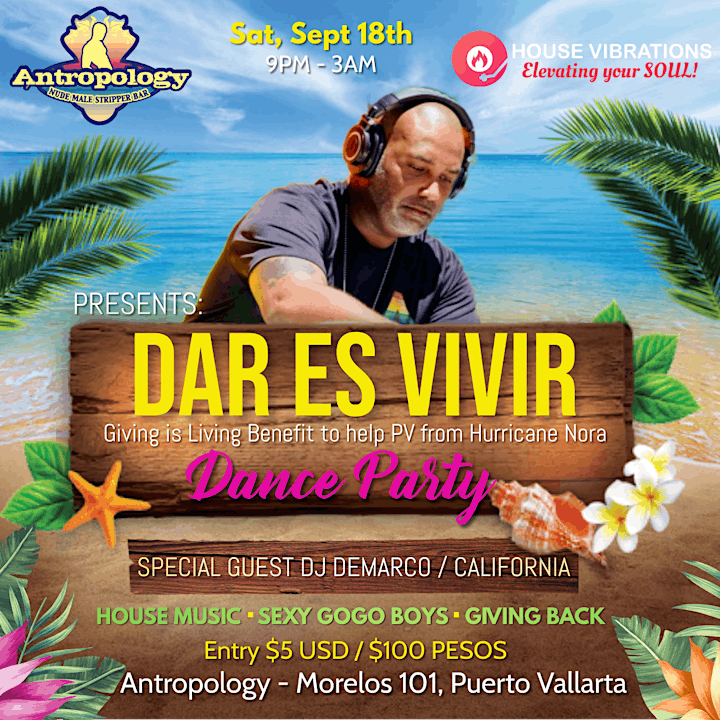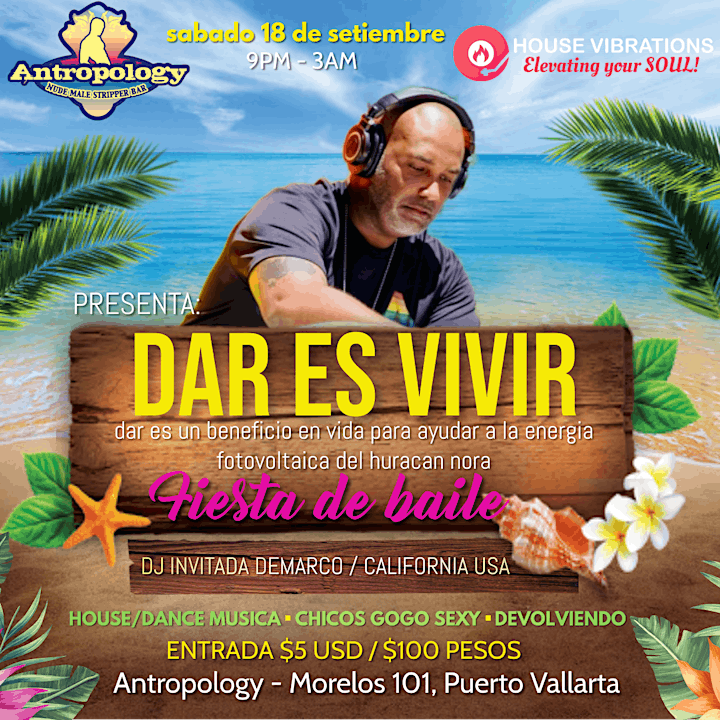 Organizer of DAR ES VIVIR (Give Back House Music Dance party Benefit) MEX INDP WEEKEND