Location
Caminos de Agua
23A José María Correa
San Miguel de Allende, GUA 37727
Mexico
Día Mundial del Agua | World Water Day 2022
About this event
(Scroll down for English)
Te invitamos a participar en el recorrido guiado "Nuestra agua, nuestro cuerpo, nuestro futuro" por la oficina de Caminos de Agua este 26 de Marzo. El recorrido consta de una serie de estaciones interactivas donde se hablará de la situación regional del agua en el acuífero del Alto Río Laja – una reserva de agua subterránea y la principal fuente de agua para más de 680,000 personas – así como el trabajo de Caminos de Agua y las diferentes soluciones hídricas con las que trabajamos.
Cada recorrido tendrá una duración de dos horas con 10 participantes cada uno, se llevarán a cabo el sábado 26 de marzo. Habrá recorridos en español y en inglés con los siguientes horarios.
1er Tour en inglés – 11:00 a 13:00
2º Tour en inglés – 11:40 a 13:40
3er Tour en inglés – 12:20 a 14:20
–
1er Tour en Español - 15:00 a 17:00
2º Tour en Español - 15:40 a 17:40
3er Tour en Español - 16:20 a 18:20
Recuerda registrarte pues hay cupo limitado. Tomaremos medidas preventivas por COVID por lo que te pedimos traer tu cubrebocas. ¡No olvides traer tu botella de agua!
EN |
We invite you to participate in the "Our Water, Our Body, Our Future" guided tour of the Caminos de Agua office, Saturday, March 26th. The tour is a series of interactive stations where we will talk about the regional water situation in the Upper Rio Laja aquifer - a groundwater reservoir and the main source of water for more than 680,000 people - as well as the work of Caminos de Agua and the different water solutions we work with.
Each tour will last for 2 hours with 10 slots available for each group. The event will be held on Saturday 26 March.
1st Tour in English - 11:00 a.m. to 1:00 p.m.
2nd Tour in English - 11:40 a.m. to 1:40 p.m.
3rd Tour in English - 12:20 to 14:20
–
1st Tour in Spanish - 15:00 to 17:00
2nd Tour in Spanish - 15:40 to 17:40
3rd Tour in Spanish - 16:20 to 18:20
Remember to register as there is limited space. We will be taking preventative measures for COVID so please bring your masks, also don't forget to bring your water bottle!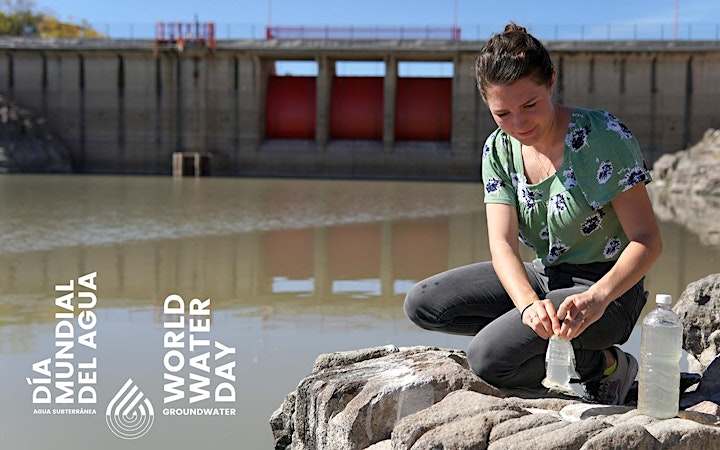 ES|
El Día Mundial del Agua es una ocasión especial para la comunidad del agua para sensibilizar al público en general. Este año el Día Mundial del Agua de la ONU, que se celebra el 26 de marzo (sábado), se centra en las aguas subterráneas. Esta es una oportunidad para que Caminos de Agua hable de la importancia de la cuenca del Alto Río Laja y del impacto que el agotamiento de las aguas subterráneas tiene en el bienestar de nuestra comunidad.
EN |
The World Water Day is a special occasion for the water community for raising awareness in the general public. This year the UN World Water Day, to be celebrated on the 26th of March (Saturday), focuses on groundwater. This is an opportunity for Caminos de Agua to talk about the importance of the Upper Rio Laja watershed and the impact that groundwater depletion has on our community's well-being.