Indica Dub desde Reino Unido // Tor.Ma in Dub // Lij Uka desde Argentina
Información sobre el evento
Política de reembolso
Contacta con el organizador para solicitar un reembolso.
La tarifa de Eventbrite no es reembolsable.
Indica Dub desde Reino Unido // Tor.Ma in Dub // Lij Uka desde Argentina // Bass Attack Sound System
Acerca de este evento
Sukh started listening to vinyl and attending Roots / Dub events at a young age and describes it as a life changing experience.
Seeing the vinyl spinning, and the vibes in the place – especially when the bass dropped on the sound system – it changed everything, I immediately knew this was the path for me.
Inspired by the energy, the spiritual upliftment and vibes within the Dub community, Sukh was determined to create his own contribution and started producing his own tunes by the age of 17, with the schooling of his uncle and Dougie Conscious Sounds.
With a clear goal of reaching 100 independent vinyl releases on his own label, Indica Dubs was founded and released its first vinyl in 2010 at the age of 20 and was quickly played by various top Sound Systems such as Jah Shaka, Channel One, King Earthquake, and many more.
In 2011, Indica Dubs travelled to play outside of UK to play in Poland and since then has played in UK, France, Switzerland, Sicily, Italy, Spain, Germany, Belgium, Netherlands, Romania, Hungary, Poland, Croatia, Czech Republic, Malta, Brazil, Mexico, Peru, Argentina, Chile, and more.
In 2017, Sukh unleashed the Indica Dubs Sound System. Sticking to the tradition, Sukh plays strictly vinyl and dubplate. The least to say about attending an Indica Dubs Sound System session is that it's guaranteed to be a special experience with the most exclusive tunes being played straight from the Indica Dubs studio. Since then, Sukh has provided his sound system for the mighty Jah Shaka, and had sound-meet sessions with top sounds systems like Young Warrior, Channel One, Aba Shanti-I, and Iration Steppas.
In 2018, Sukh and his team launched their self-organised events: Ghent Dub Club. These exclusive sessions feature heavyweight sound systems and the best artists in Dub. Organically growing and attracting more and more people each edition, these sessions have quickly become known on a global scale.
Throughout the years, Indica Dubs has been producing some of the toughest releases and providing dubplates to his most influential sound systems. Collaborating with some of the best international Roots / Dub artists, his reputation at the forefront of the Dub scene keeps growing all over the world.
From strength to strength, Indica Dubs aims to continue pushing Roots / Dub music and making a positive impact on new, upcoming and young artists, and all supporters.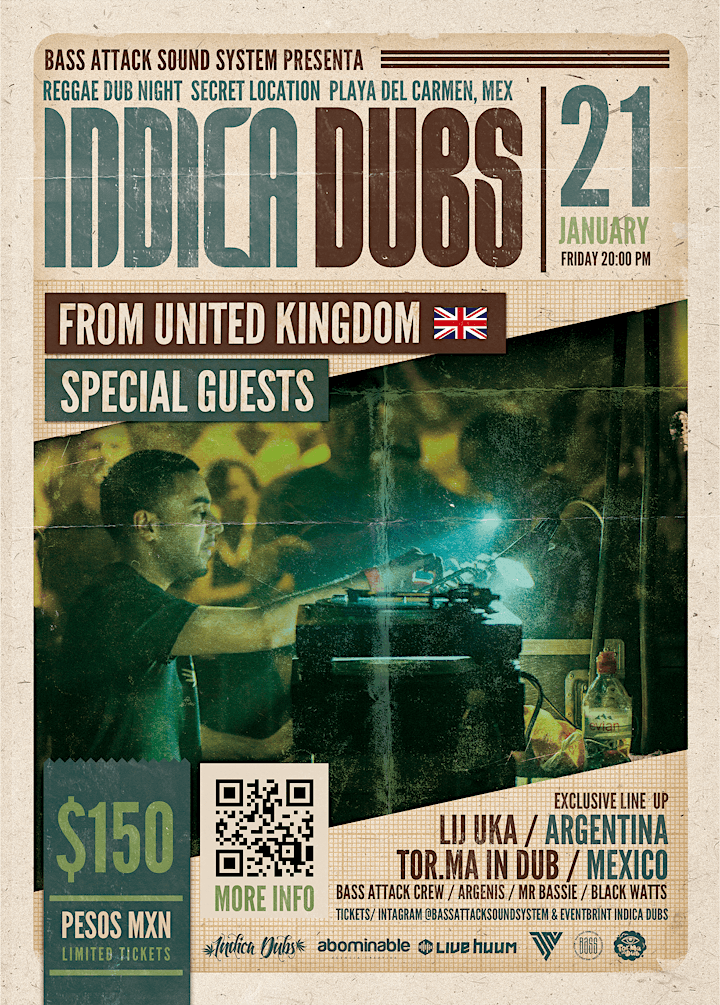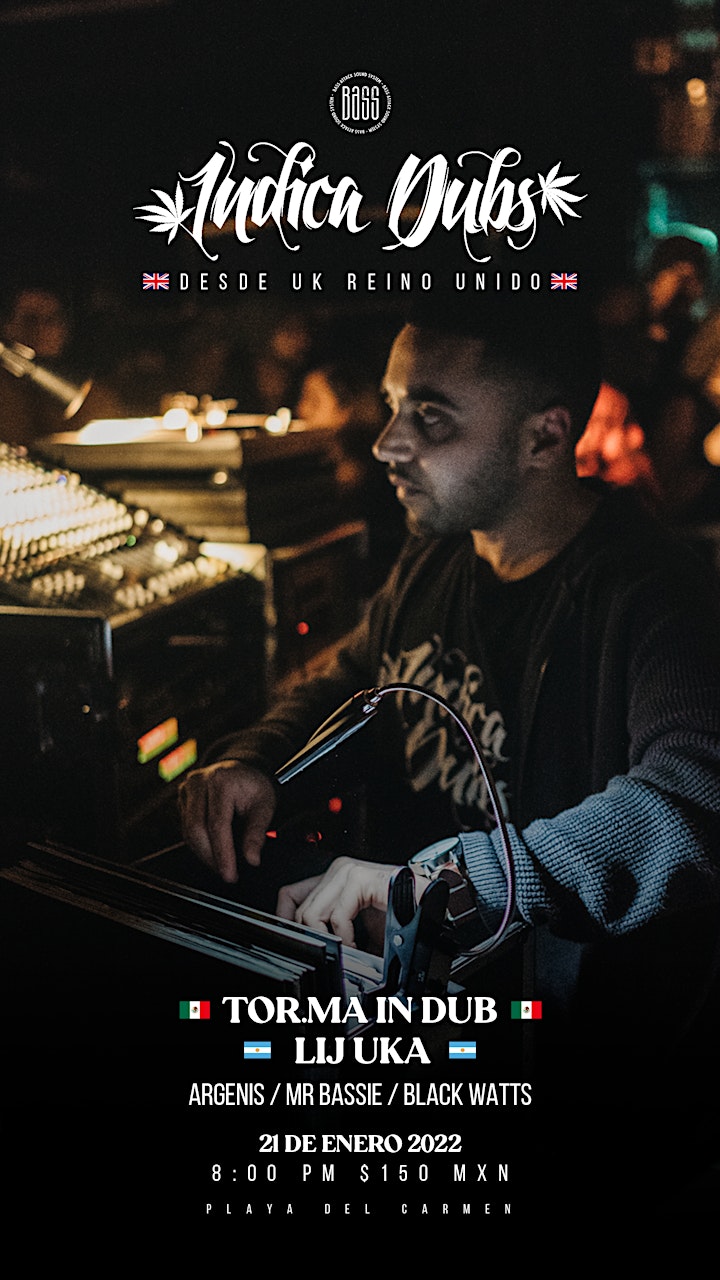 Organizador de Indica Dub desde Reino Unido // Tor.Ma in Dub // Lij Uka desde Argentina