Location
IT Hotel Playa
Mz 157 1a. Norte
#Lt 4
Playa del Carmen, ROO 77720
Mexico
Playa Del Carmen's ONLY Rooftop Dine Dance Play Vibe! Wednesday's Night featuring top DJs spinning Hip-Hop, Afrobeats, Soca, R&B & Games!
About this event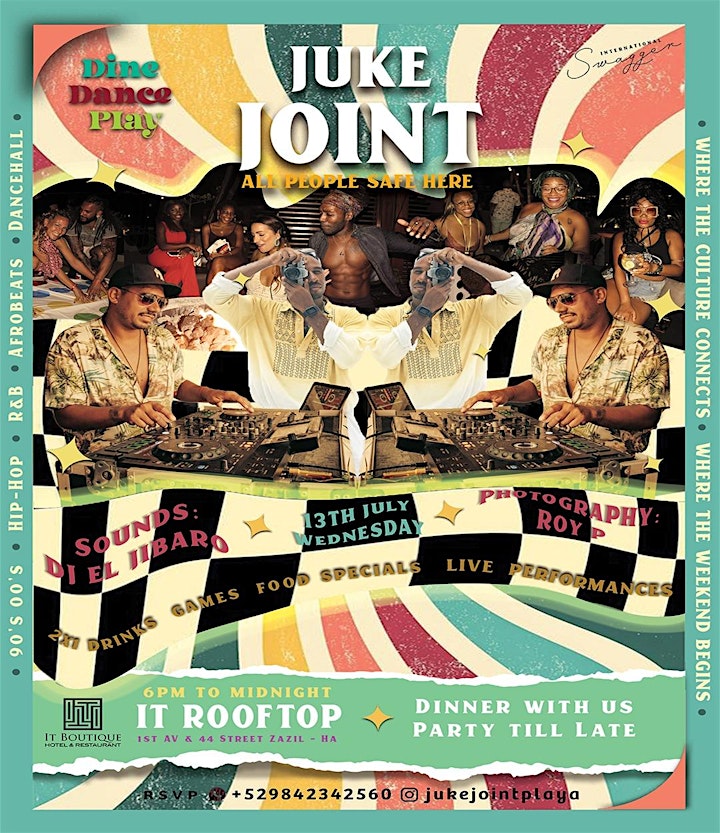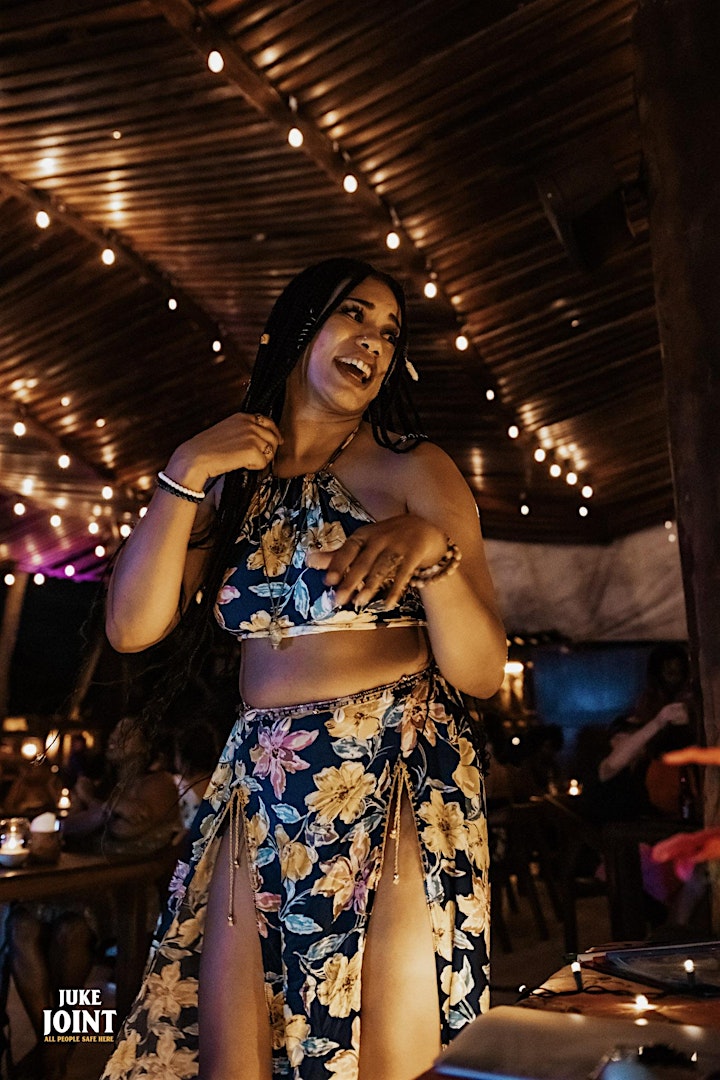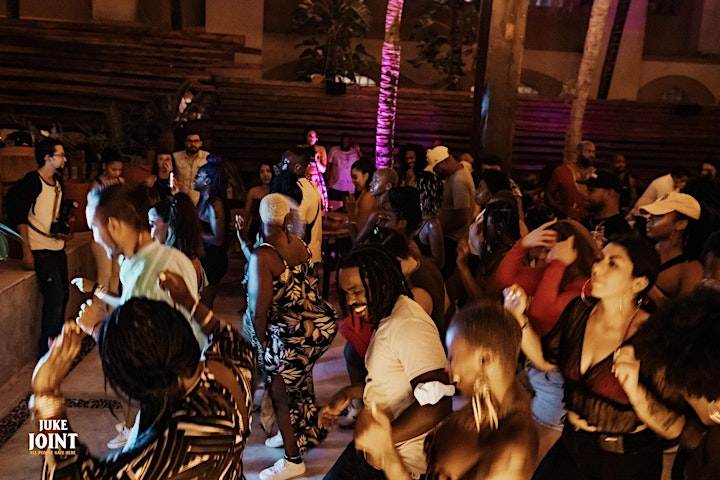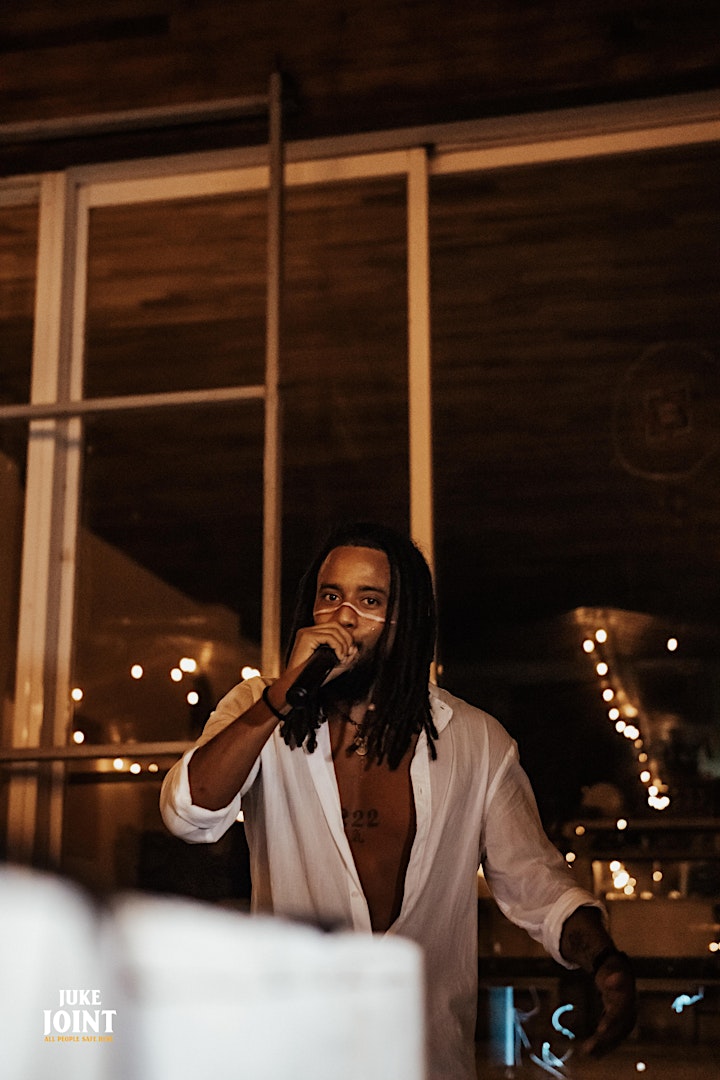 Welcome To Juke Joint Playa. The best vibe in The Riviera Maya where you can dine, dance & play in Playa Del Carmen and connect with the culture every Wednesday Night from 6pm to Midnight. New Hip-Hop, Afrobeats, RandB, Dancehall, Soca, Ampiano and Classics every week from the culture! Check out IG @jukejointplaya for the weekly DJ lineup!
Juke Joint Playa located at IT Boutique Hotel Rooftop in the heart of Playa Del Carmen!
All The Vibes & spun by top International DJ's with live performances all night and a huge oceanfront dance floor and stage where you can dine dance and play all night!
Join us for dinner & 2x1 Cocktails & Food Specials 🎧 Relax & Vibe 🍻 with delicious international cuisine & mixology from the mouthwatering menu to dine, dance & play. Premium mouthwatering Shisha Smoke & Flavors from ShishaSpotMX!
🥂 Come EARLY to Vibe & Connect and Dine, Dance & Play under the moonlight🌴 🌅
Game Night Stays Lit with with Giant Jenga, Giant Connect Four, Twister, Taboo, Spades, Dominoes and More!
The best night For the Culture From the Culture in Mexico 🇲🇽 Be In The Vibe 🎵 See you there🌴 ALL PEOPLE SAFE HERE🌴 Playa Del Carmen 🇲🇽 6PM-12AM 📸 FOLLOW @jukejointplaya & #jukejointplaya for the fun!
Paparazzi By: 📸 @novacayneeded & @kineticlarity @audleygreen_photography @scraptography✨
Dress: Playa Del Carmen Chic ✨
Location: IT HOTEL ROOFTOP - 1a Nte BTW Ctm & Calle 44
Celebrating a Birthday or Special Occasion? Direct Message Our TEEAM for Dinner, Group + Bottle Service & VIP Reservations & Sections and Hookah RSVP via WHATSAPP +529842342560 Or @JukeJointPlaya on Instagram. WE GOT YOU!
✨ NO COVER --- RSVP/DM @JukeJointPlaya --- COME EARLY --- STAY LATE --- SPACE IS LIMITED --- SEE YOU THERE ✨