Juke Joint a DJ curated & MC hosted music series inspired by an iconic artist. Games, live performances, dancing & vibes all night long!
About this event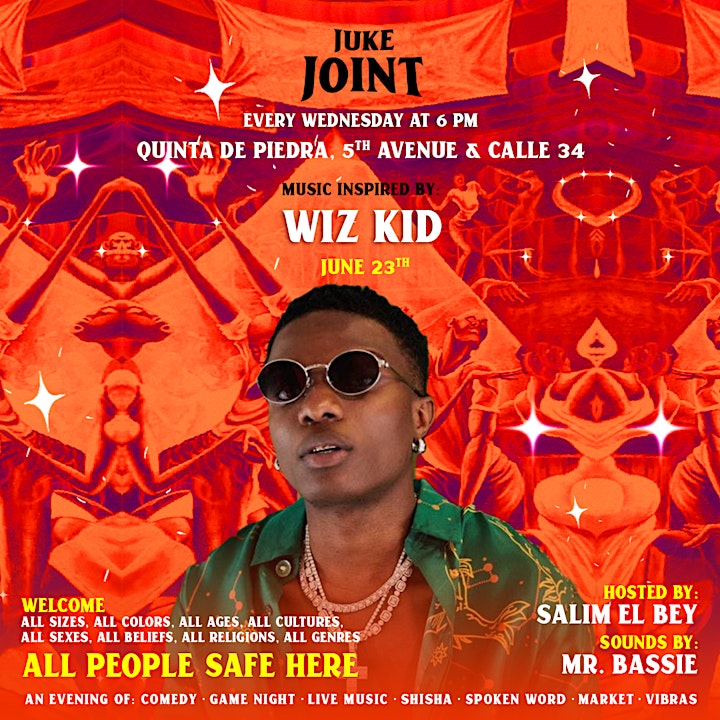 Juke Joint Wednesday! DJ + MC + Comedy + Game Night + Live Performances + Shisha + Market + Vibras + You!
Tonight we'll take you on a Afrobeat journey straight out of AFRICA with sounds inspired by the legendary Wizkid!
One of Africa's biggest artists, Wizkid is the most decorated Nigerian artist ever (the most decorated African artist internationally), and one of the most revolutionary Afro-pop artists of the modern era.
Juke Joint returns this Wednesday 🔥 Featuring @wizkidayo 🎶 🥂 Come EARLY to Vibe & Connect for our signature Happy Hour & Game Night In PDC🌴 From 6pm to 7pm 🌅 2x1 on all Cocktails & Beer 🍻 And delicious bites from the mouthwatering menu all night 😋
Come through & chill for all the Shenanigans 🤣 Comedy Night, Poetry & Playa People we all love + music inspired by 👑 Janet till 11pm 🔥 @mrbassiedj straight outta CDMX🇲🇽 on the 1's and 2's and Salim El Bey🌎 on the 🎤
Located at Quinta De Piedra located in the heart of the coolest vibey part of town directly 5th Avenue & Calle 34.
We'll showcasing a few of Playa's most talented artists, comedians & vendors at Juke Joint!
So If you have true artistry in comedy, poetry & spoken word and want to get on the mic to show & prove get on the mic & bless us starting at 8pm!
In The Market ..
Brian Powell will have his renowned KROWN Sea Moss & other health products for sale in the market with samples & introductions on how to incorporate it into your healthy journey in life. IG @theblkpacker
Miss April Lynne of @sprinkledazzlecollective will have her beautifully unique breathtaking artistic collection of Goddess crystals, headwraps, waist beads, jewelry and more!
Peace! Playas spiritual advisor specializing in Tarot & Oracle card readings for your alignment. You can find her @moonifester!
Come out to eat, drink, relax, connect & safely build in the vibe over your favorite games with your favorite Playa People at Quinta de Piedra!
One of Playa Del Carmen's sexiest, secluded outdoor culinary gems with amazing food & the tastiest Cadillac Margaritas & signature Piña Coladas and THE BEST Happy Hour in the city & premium Shisha all night long!
Get your game night on with Giant Jenga, Giant Connect Four, Black Card Revoked, Taboo, Scrabble, Spades, Corn Hole Bean Bag Toss, UNO, Connect Four, Monopoly, Dominoes, Sorry, Checkers, Battleship, Trouble, Operation, Tick- Tack-Toe, Cards Against Humanity, Chess, Spoons, Piccalo and more!
Come through EARLY for HAPPY HOUR 6pm to 7pm and chill with games, comedy, delicious bites, cocktails, shisha, live music, dancing & connection over global musical diaspora vibes!
Salim El Bey will be rocking the mic from front to back in signature style with DJ Blessed on the 1's & 2's rocking Juke Joint from front to back from 6pm to 11pm!
The perfect place to spend a Wednesday evening Juke Joint Wednesday Quinta De Piedra! Come for the vibes & stay for the culture!
It's going to be a movie 🎥 The best night For the Culture From the Culture in Mexico 🇲🇽 Be In The Vibe 🎵 See you there 📍 Quinta De Piedra 📍PDC 🇲🇽 6PM-11PM 📸 follow @jukejointpdc
Juke Joint Wednesdays! Comedy + Game Night + Live Music + Amigos + Shisha + Vibras + Market + You!
FREE WITH RSVP --- SPACE IS LIMITED --- COME EARLY --- THANK YOU --- SEE YOU THERE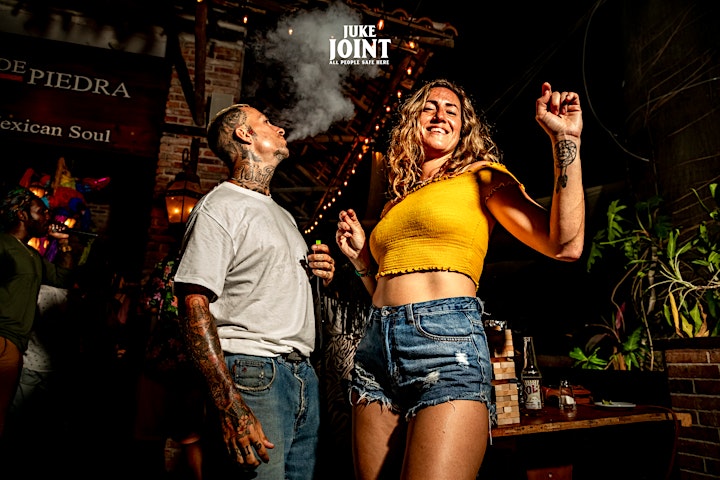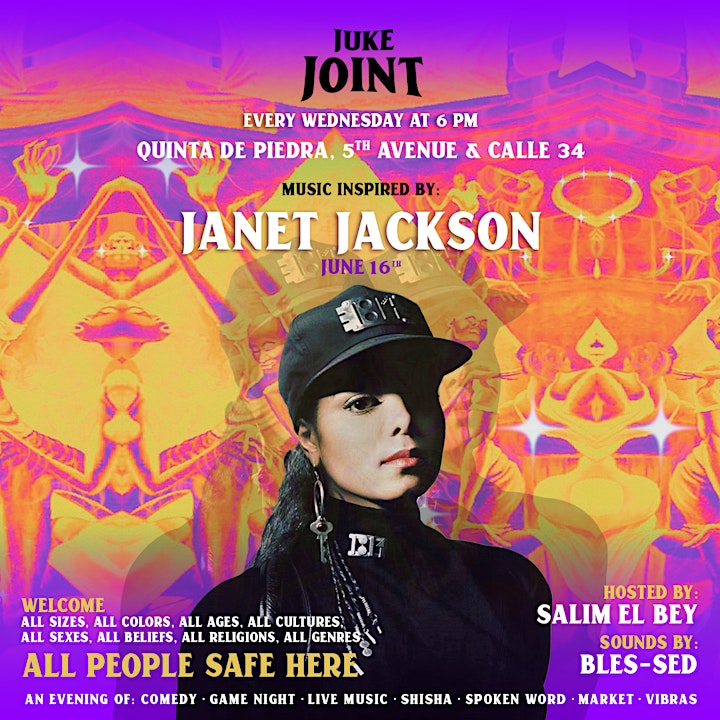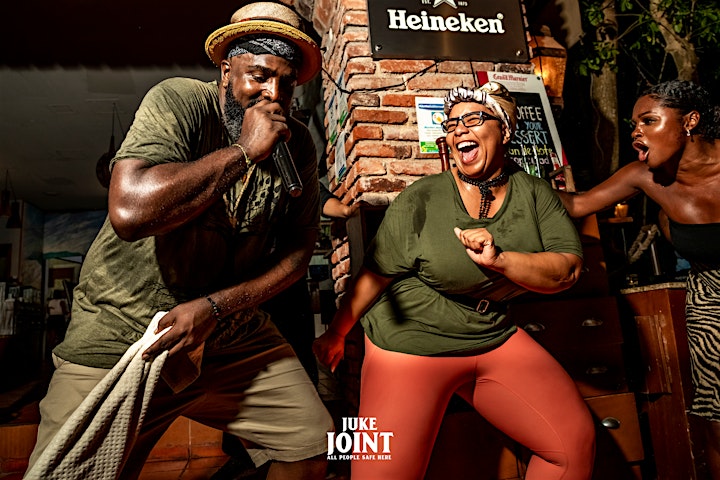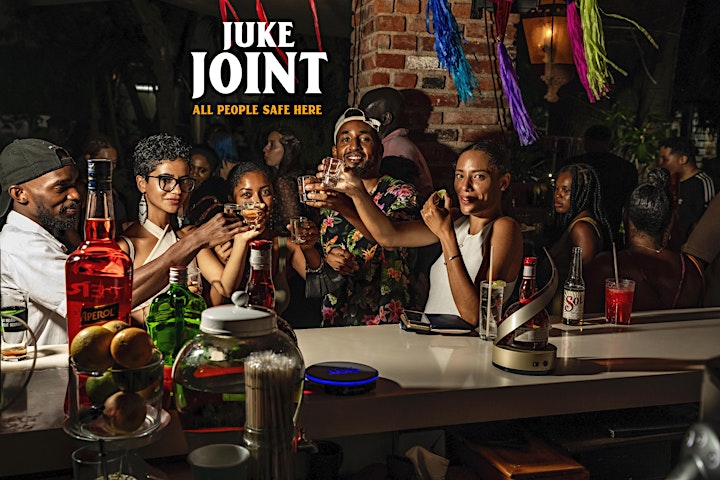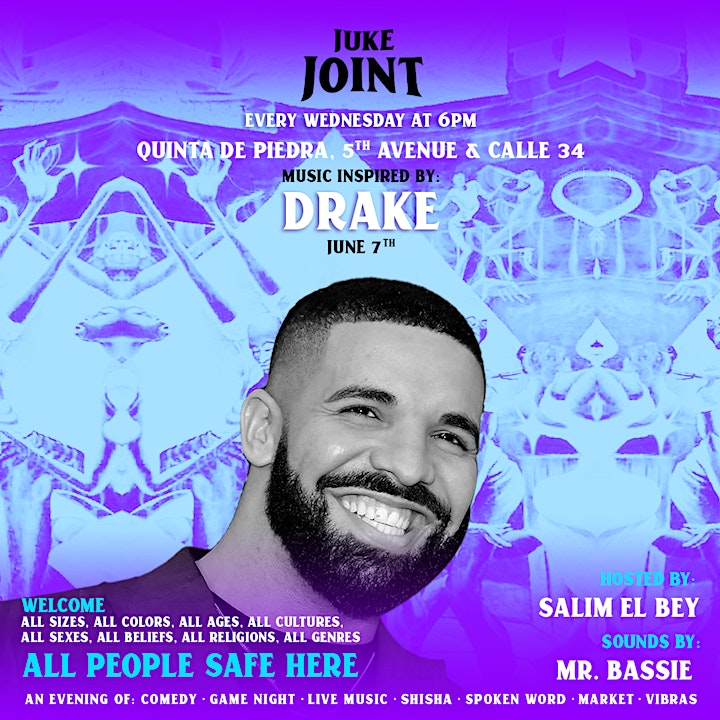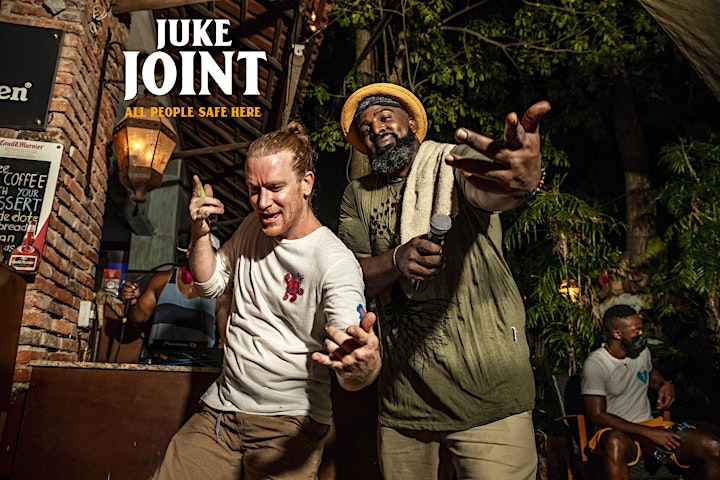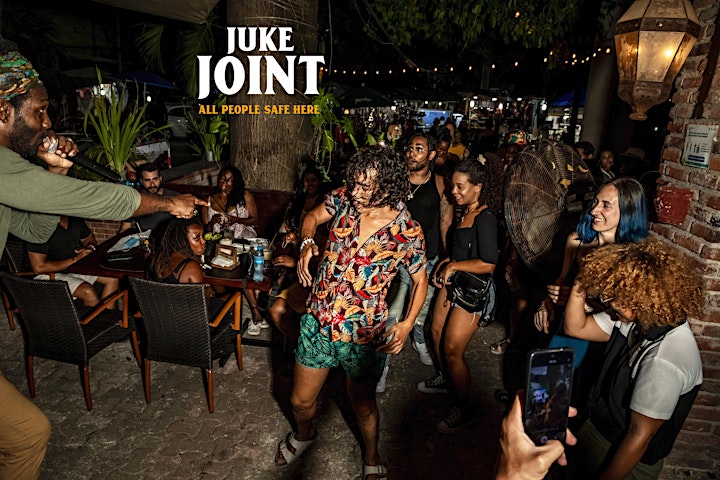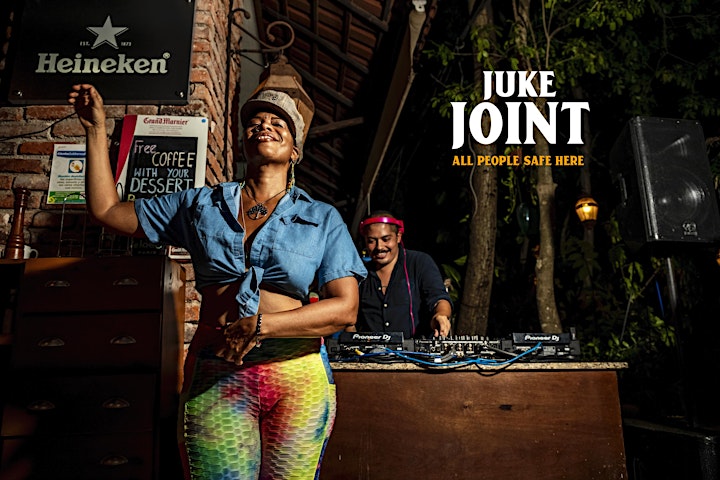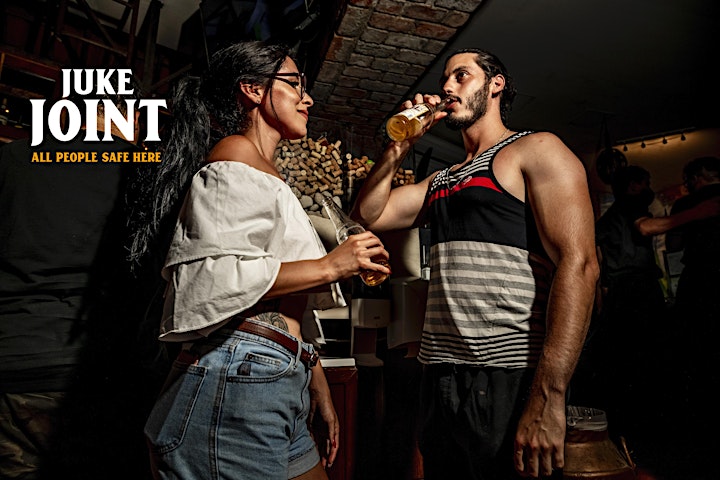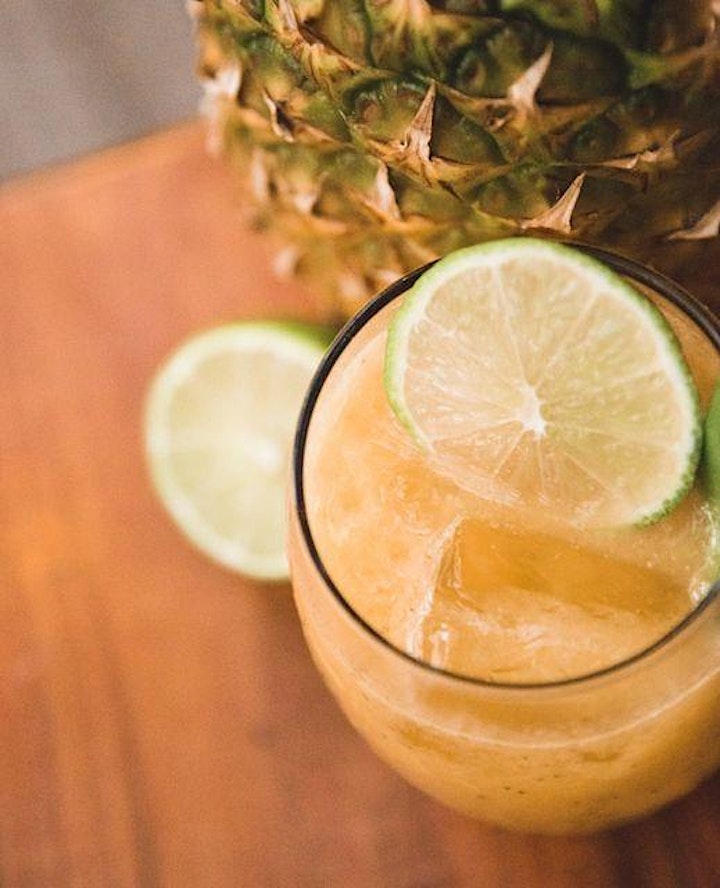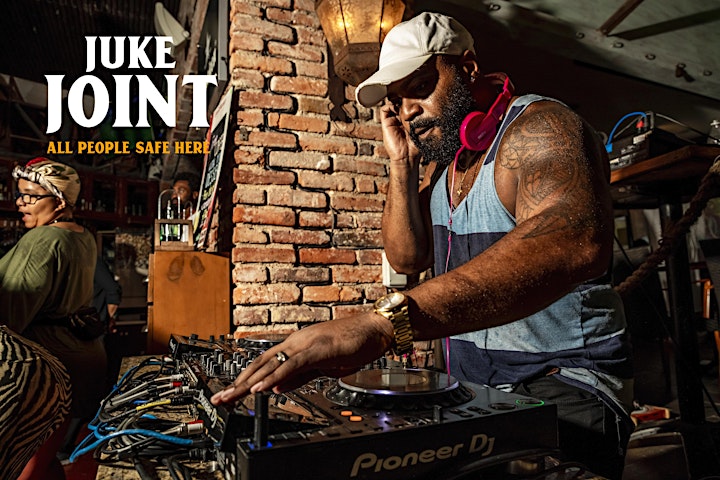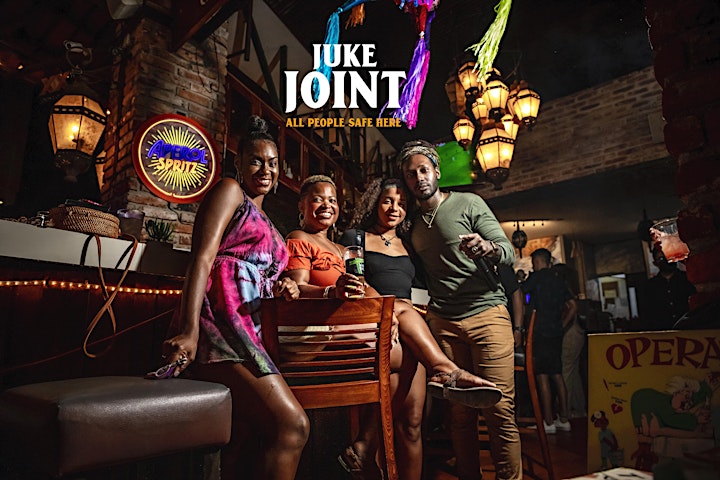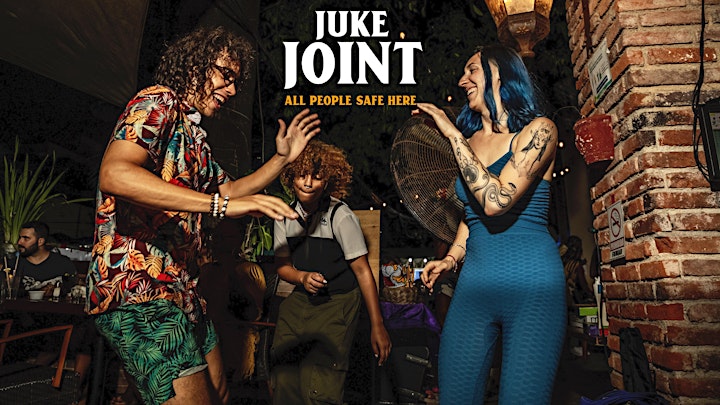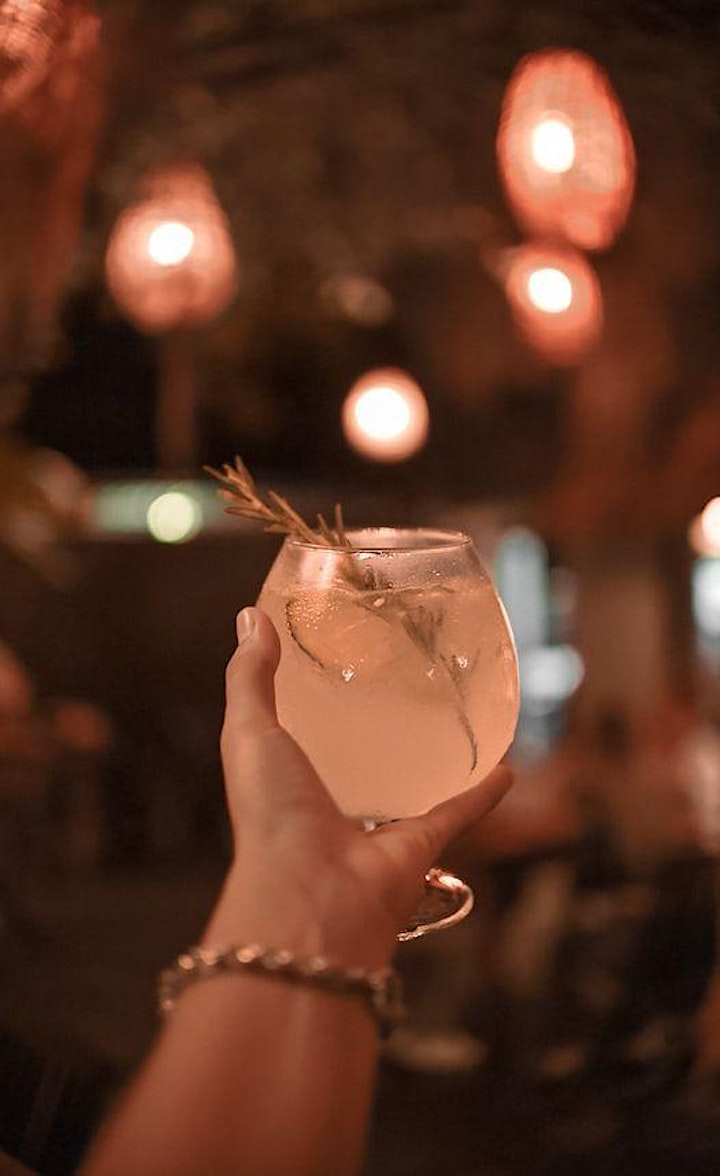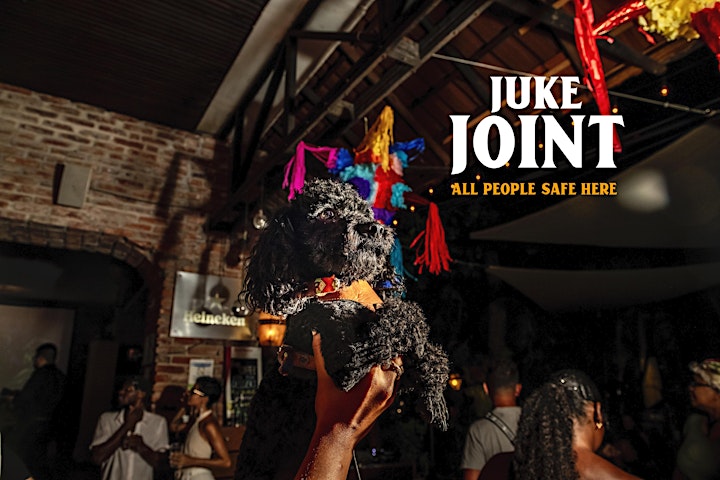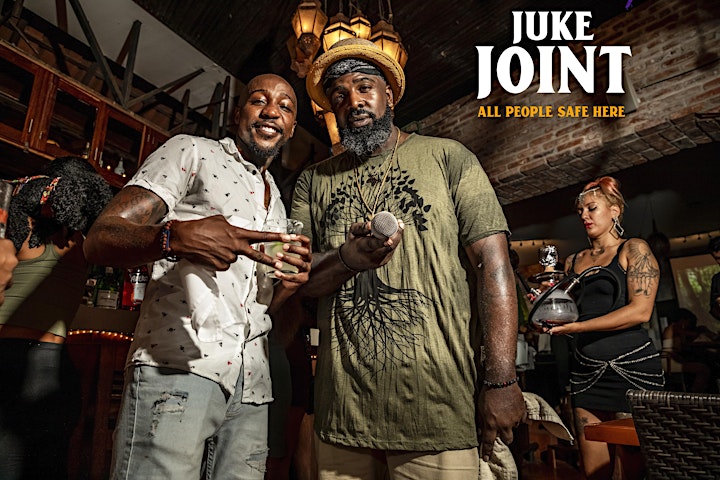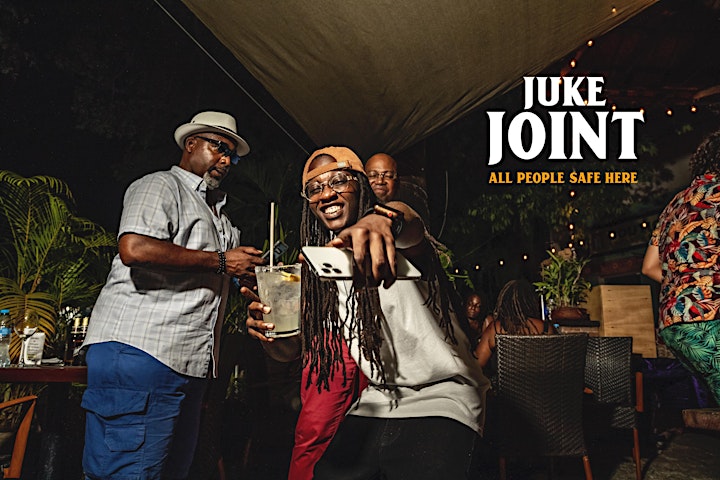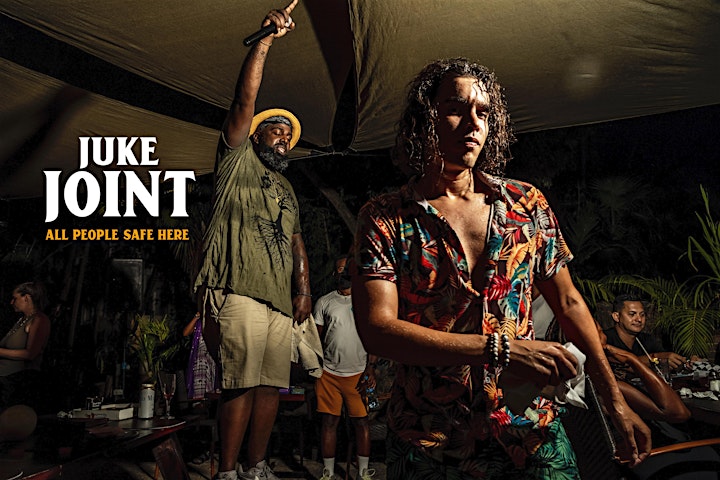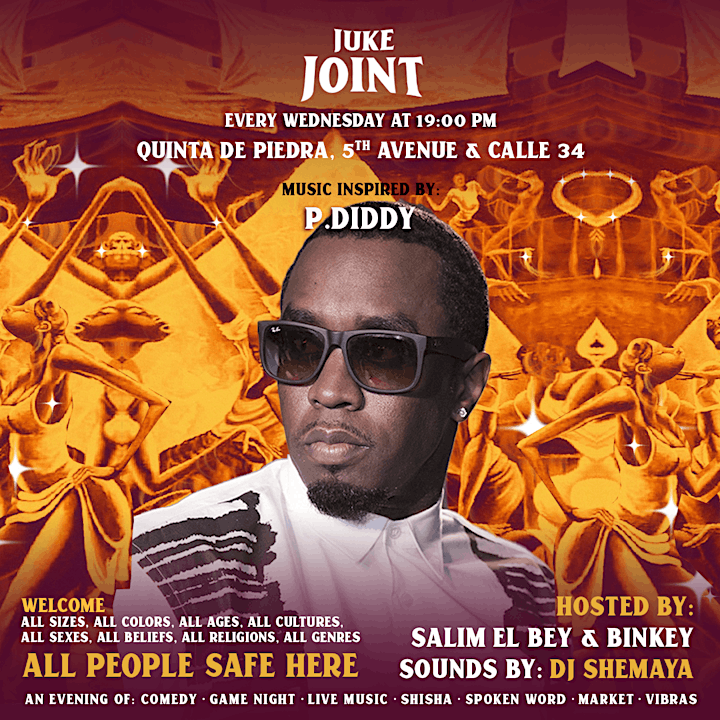 Organizer of Juke Joint Wednesdays! Live Performances + Games + Baile + Shisha + Vibes