Event Information
Refund Policy
Contact the organizer to request a refund.
Eventbrite's fee is nonrefundable.
Learn the Ropes Drop-In Class A Shibari Workshop Series
About this Event
Join us for a 4-week series where we learn the basics of Japanese rope bondage. Shibari may look simple but it is something that takes time to learn and practice. In this series we will learn the basic ties and build on them to create more complex and beautiful art pieces on the body.
We provide a safe space, 2 hours of instruction, hands on assistance, a variety of rope to choose from and partners to practice on. Come with an open mind ready to learn. Leave your ego at the door. Let's get playful! This class is designed for beginners and intermediate riggers. Instruction for both levels will be provided.
To reserve your spot for the full 4-week series, purchase the Learn the Ropes Series Ticket for $60 USD. After April 28th, only the drop-in tickets will be available.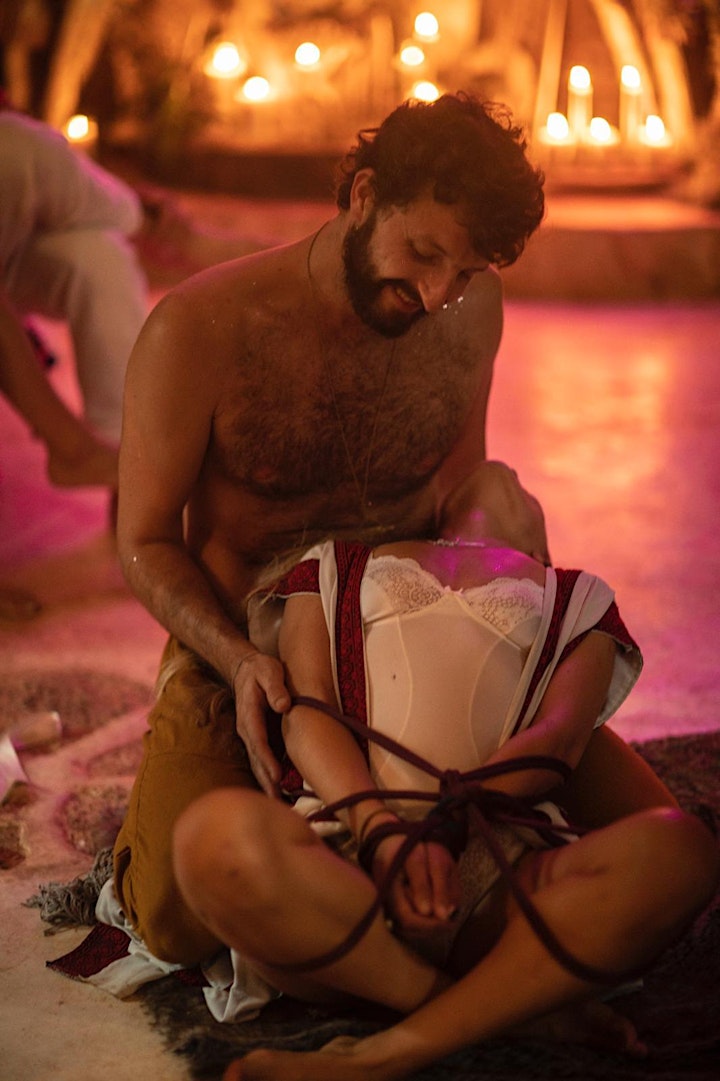 Workshops will be held at an outdoor venue close to 5th Playa Del Carmen. In case of rain we will move indoors. We start the workshop at 6-pm sharp with introductions and a talk on consent and safety. Instruction begins at 6:30.
In each workshops we will learn a tie for beginners and a tie for intermediates. The first tie will be demonstrated on three volunteers with instructions so that all participants understand the steps. Students will then be given rope to practice the ties. During this time hands-on assistance will be available as needed.
Intermediate learners who have attended previous classes will be given rope at the start of class and will be able to practice during the demonstration for beginners. At the half way point instruction for intermediate learners will begin.
At the end of the series, all participants will be invited to join for a social where they can invite friends, show off their rope skills, enjoy snacks and drinks and have more time to practice, play and explore the possibilities with their newfound skills. Socials will be open only to students who have attended the workshops and their friends.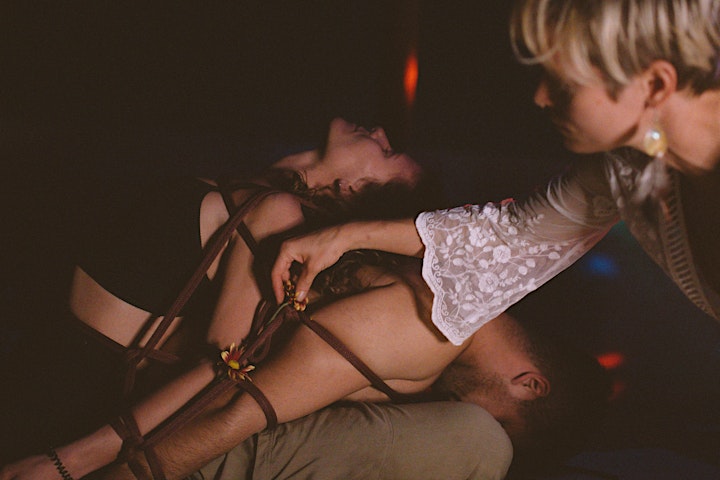 Frequently Asked Questions
What is provided in this workshop?
I provide you a safe space, 2 hours of tying instructions, hands on assistance, a variety of ropes to choose from and partners to practice on.
What should I wear?
Wear something comfortable like yoga pants or athletic wear. Jewelry and underwire bras are not recommended.
What should I bring?
If you have your own rope or other accessories you are welcome to bring it. Water bottles, bug spray, blankets and pillows to optimize your comfort are recommended.
Do I need to bring a partner?
No, a partner is not required. If you don't have a partner you will partner with another single who is attending the workshop... with thier consent of course.
What is the distribution of male to female?
It all depends. There is no guarantee the partner will be of your gender preference. If that matters to you, this may not be the class for you.
Will suspension techniques be covered in this series?
Suspension will not be covered in this series.
Who teaches the class?
Naomi Evans IG @naomi__evans +1(802)473-0236
Are social distancing measures taken?
Because of the nature of these workshops, maintaining a six foot distance is not possible. The measures taken include use of an outdoor venue (weather permitting) and voluntary use of masks at the discretion of participants, and keeping the group to 16 or fewer participants. You will be engaging directly and having hands on contact with potential strangers. If you are not feeling well, please do not come. If you are in a position of vulnerability to sickness please participate only at your own risk.
Location
Playa del Carmen
Calle 24 Entre 1ra
Calle Quinta Avenida
Playa del Carmen, ROO 77710
Mexico
Refund Policy
Contact the organizer to request a refund.
Eventbrite's fee is nonrefundable.