Event Information
Location
The Dairy House
Lower Dairy House
West Compton
DT2 0EY
United Kingdom
Refund policy
Contact the organiser to request a refund.
Eventbrite's fee is nonrefundable.
A 6 day retreat to heal, awaken and remember
About this event
Connect with Earth, Spirit and Soul
This Summer Solstice we are calling in all who yearn for a wild and awakening gathering to honour the transformative, creative and healing power of the Solstice and to celebrate together in connected community.
This gathering is a radical dance with traditions and practices that cleanse, nourish, enrich and deepen our experience with life for a profound shedding of old skins and empowered rebirth.
We will move through elemental wisdom, life's seasons and aspects of the Self, rising each morning with somatic practices to awaken the language of the body, journeying through creative workshops, sacred ceremony and ritual into nourishing night time practices of rejuvenation and integration.
Nestled in the Dorset countryside with forest, meadow, a natural pool and a beautiful beach a short drive away, we will have the space to express, digest, grow and revive our deepest sense of joy and harmony with life.
This is a celebration of our existence, a prayer for our world and a dance with timeless union.
…….
"The creativity and the strength that I was able to recharge in the circle of these fantastic people still has an effect on me today."
— Katrin Jahns
"That retreat was one of the most magical journeys of my life. Veronica managed through her attentive and nurturing care and skills to create a safe container for all of us to connect deeply and explore our most vulnerable wounds with compassion and love. I can't recommend it enough."
— Lilja Sif Þorsteinsdóttir
…….
Why we celebrate the Solstice
Our early ancestors held the Solstices of utmost importance. Both the Winter and Summer Solstice marks moments where the veil between this world and the 'otherworld' is the thinnest and where dances, ceremony and ritual can connect us with our ancestors, deities and cosmos. The Pagan festival of Litha celebrates the power of the sun god, where magic is thought to be its strongest - strengthening communion with spirit and soul. It is a time of abundance and creative activation, where we can come together and deepen our capacity for kinship with life.
…….
"Every single moment of that retreat made me go deeper and deeper into my heart. Remember. Reconnect. Unfold."
— Zasha Patek
…….
Through the Portal...
2 Sweatlodge Ceremonies - Returning to the womb of Mother Earth for elemental healing
Daily Somatic Exploration - Embodied Yoga, Yin, Myofascial Release, Tantra, Intuitive Movement, Dance
Daily Subconscious Journeys - Meditation, Yoga Nidra, Breathwork
Bonfire Cacao Ceremony + Ecstatic Dance
Rebirth Breathwork Journey
Music, Story + Poetry - Exploring our intuitive voices and accessing our authentic expression
A Sensual Beach Ceremony (with Rapé)
Forest Bathing + Art Making
Local Ayurveda Inspired Food
Grief Tending + Ritual
Sharing + Community
Ancestral Drum Making
…….
"This retreat was definitely a powerful and transformative journey which took me to the unknown shoreside of my inner self. It felt like embodying a new flesh, taming new sensations, embracing new forms on a constant discovery or rediscovery of scents, visions as if the world was unveiling itself for the first time before my eyes. A metamorphosis full of promises, tears, laughs, smiles and an utterly rage for life that will remain etched in my heart and flesh for eternity."
— Elisa Henny
…….
About Rooted Healing
We seek to deepen human kinship with the living world and with the great mystery that runs through us. We do this through transformational gatherings in nature, cross-cultural wisdom exchange, workshops, interactive courses and a growing collection of community lead accessible resources, including our podcast - listen here.
We honour a path of ancestral remembrance where we recognise that we all possess an indigenous soul that longs for a deepened, more connected experience with life and a wondrous state of 'otherness'. We facilitate, support and empower individual and collective shifts in consciousness that bring us back to our innate, most alive soul-aligned essence.
Space Holders
Veronica
Veronica is a somatic healing guide, voice and breath facilitator, multidisciplinary artist, dream-worker and ritualist, who honours a path of ancient remembrance rooted in earth wisdom and reciprocity. She seeks to reconnect others back to their innate sense of intimacy, awe and creativity with the living world and the great mystery or spirit – bringing deep healing and reviving interconnectivity with our inner and outer landscapes. With over a decade of training, initiation and cross disciplinary experience, she understands the boundless possibility of using the medicine of ceremony, the body, and the voice to access life changing transformation. Veronica is the Co-Founder of Rooted Healing and the host of the Rooted Healing podcast.
Sintia
Sintia is a powerful medicine woman from Brazil who will be joining us and offering her sacred service as fire keeper. She follows the Red Road traditions and shares her humble prayers and perspective with deep wisdom and beauty. We are honoured to have her join us for this special Solstice Rebirth.
Dorrie Joy
Dorrie Joy is a multidisciplinary artist, ancestral craftswomen, herbalist, space holder and educator, influenced by her almost 30 years of initiation and intimate training with indigenous women and elders in many areas of ancient craft and ceremony. She offers drum making as a ceremonial, initiatory journey of homecoming, affirmation, celebration and belonging.
Carly Burke
Carly has spent many years managing and contributing to ceremonial healing experiences. She will be joining us to offer her support, prayers, songs and somatic guidance so that the whole group can feel fully supported, held and nourished by this experience.
…….
"You've done so much. My gratitude is beyond words."
Sigga
…….
Our nest
We will be gathering at the magical Centre of Unlearning, huddled in remote Dorset landscape with an abundance of forest, meadow, garden and summer full bloom magic. We have access to a natural pool, created for use with deep intention in mind and a lovingly community built sweat lodge for our opening and closing ceremonies. A short walk away there is a hill with panoramic views of the land and sky - a perfect place for us to celebrate our Summer Solstice Rebirth together.
Additional details
Arrival on the 17th June is at 2pm
Check out on the 22nd June is also at 2pm
You arrange your own transportation and we are happy to help connect guests for car and journey sharing. The Centre of Unlearning is a 20 minute drive from Dorchester Station and about a 2.5 hours drive from London (we will make a Whatsapp group for you to make travel arrangements).
…….
Investment
We've carefully curated an intimate gathering with various pricing options and it is our hope that there is the perfect option for you. These prices include all activities (except optional drum making with Dorrie Joy), food and accommodation. Do you need financial assistance? Please contact us.
What's included
6 days and 5 nights gorgeous accommodation
All activities (classes, workshops, ceremonies etc) apart from the optional drum making
Delicious local food throughout the day, inspired by Ayurveda
Access to natural pool
Access to wild nature
Cacao, Rapé and all other herbs
(Does not include travel to and from site)
Optional Extras
Drum Making with Dorrie Joy (Highly recommended)
You need to be attending this retreat in order to attend the drum making workshop (please do not purchase the drum making workshop only).
Accommodation
Camping - Bring your own gear (some informal rental options are available)
Glamping - Furnished luxury bell tent, sleeps 2
Shepherd's Hut - Sleeps 2
Hay Barn - Beautiful fully equipped apartment with 1 Kingsize bed and 1 sofa bed; for three
Who is this offering for?
This is an all inclusive space calling on ALL who yearn to gather, celebrate, heal, transform and awaken during this activating time of the Summer Solstice. All genders, non genders and all ages are welcome.
What you will need:
Clothes for all weathers
Comfortable clothes for movement practices
Swimming wear
Torch
Eye mask or scarf
Suncream (Natural please if possible)
Any art supplies you feel called to bring
An object of sacred or sentimental significance to add to the altar
Instruments (optional)
…….
Drum Making
Dorrie's workshop lasts all day with a wide range of gorgeous ethically, locally and sustainably sourced materials to choose from, all hand-prepared with kindness, honour, integrity and care.
£280 per person
"Dorrie's drum making workshop felt like time out of time - so sacred, tender, insightful and deeply nourishing. I felt as though my soul had been yearning to finally meet it's drum. Dorrie is deeply devoted to carrying this work in total reciprocity and I found the way she guided us through the experience and the artistry with how she introduced us to our materials utterly magical. My drum remains my life long companion and treasure and I am beyond grateful."
Listen to Dorrie speak about ancestral crafts as our path to belonging on the Rooted Healing podcast.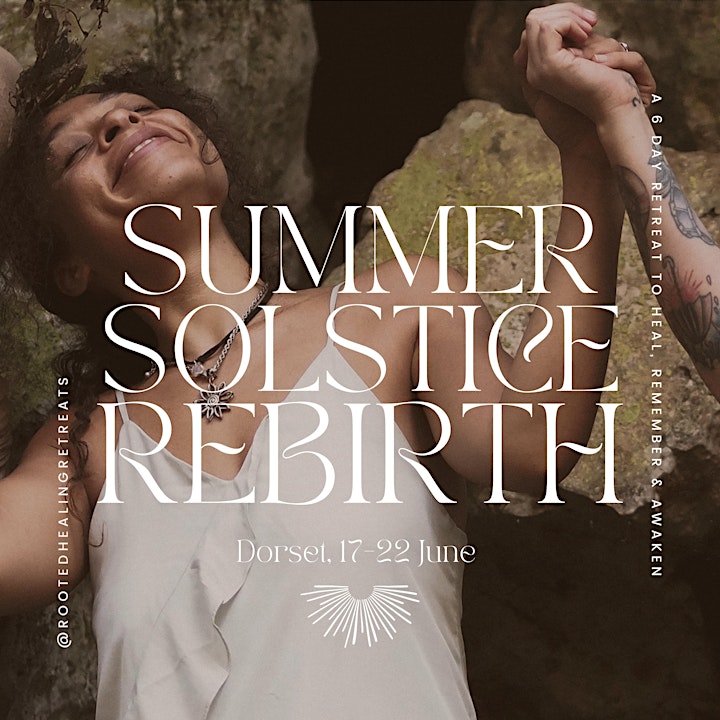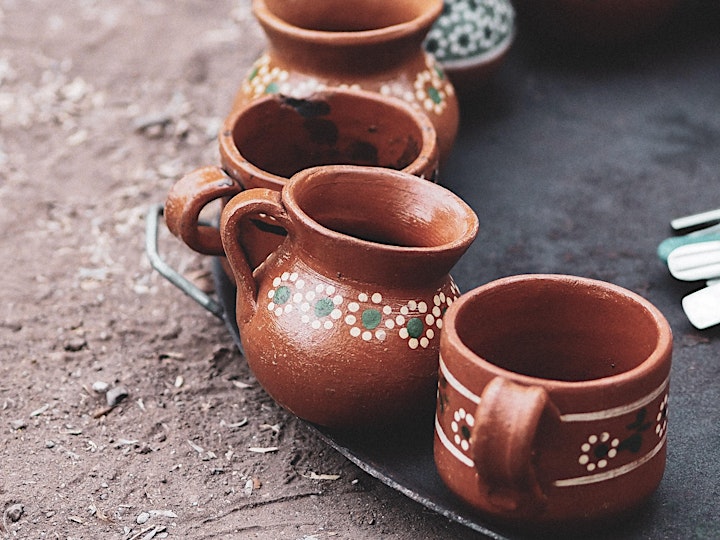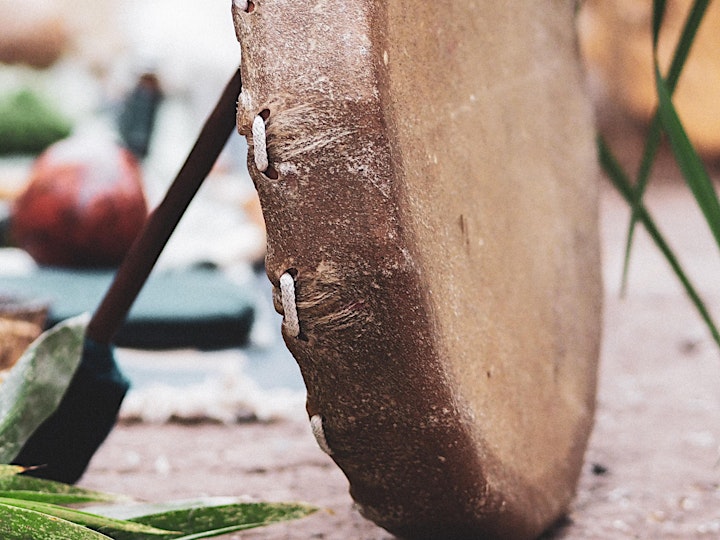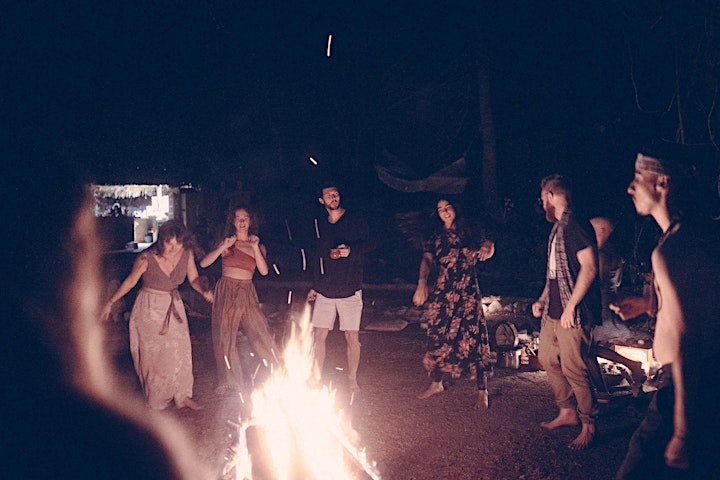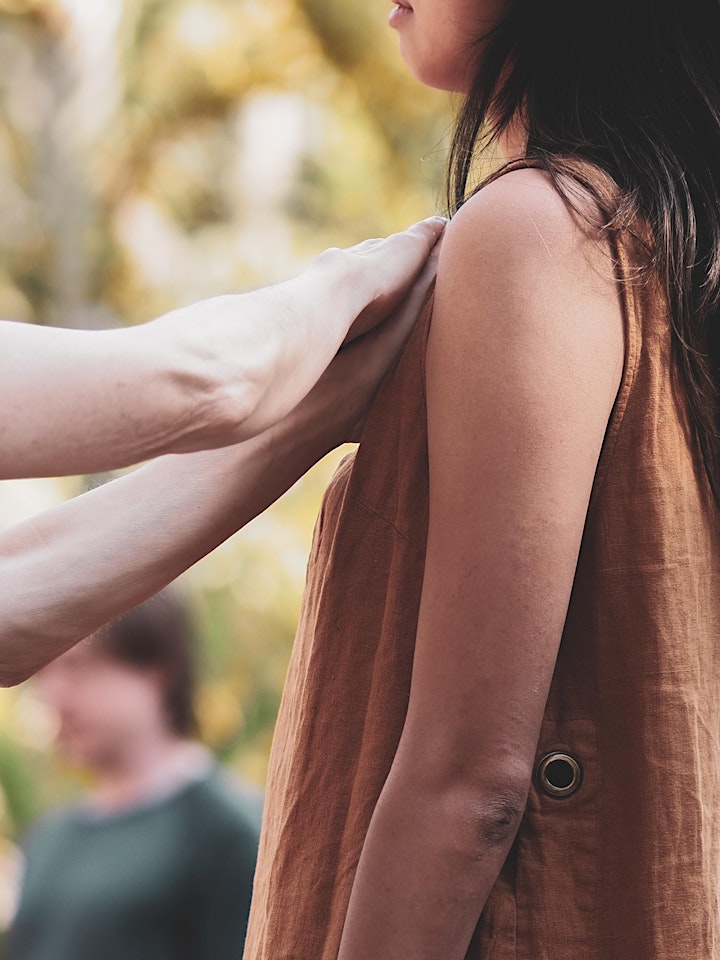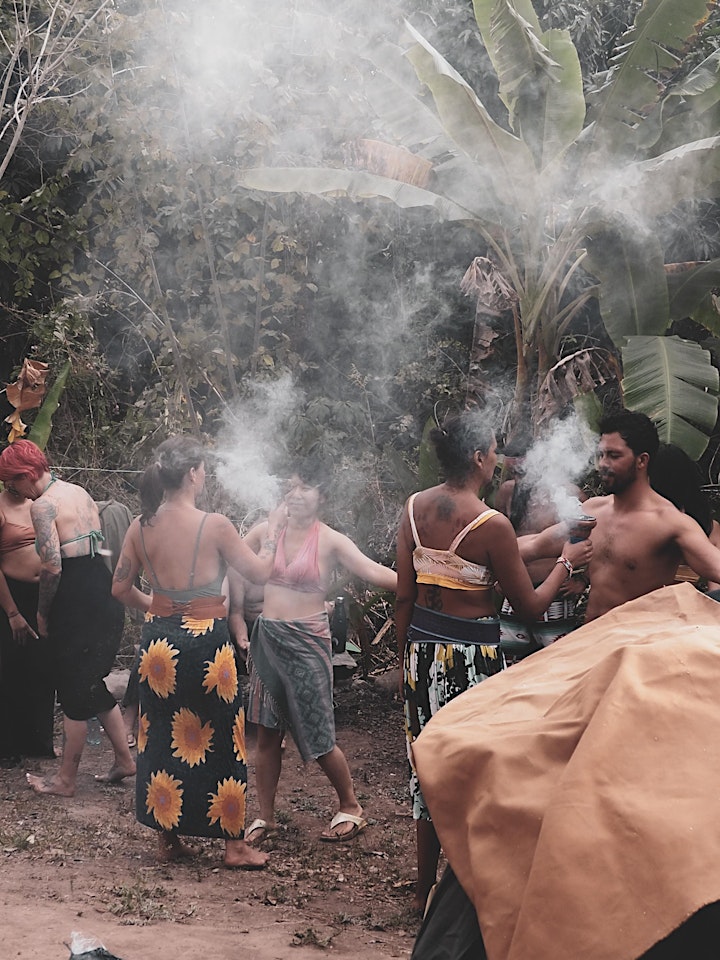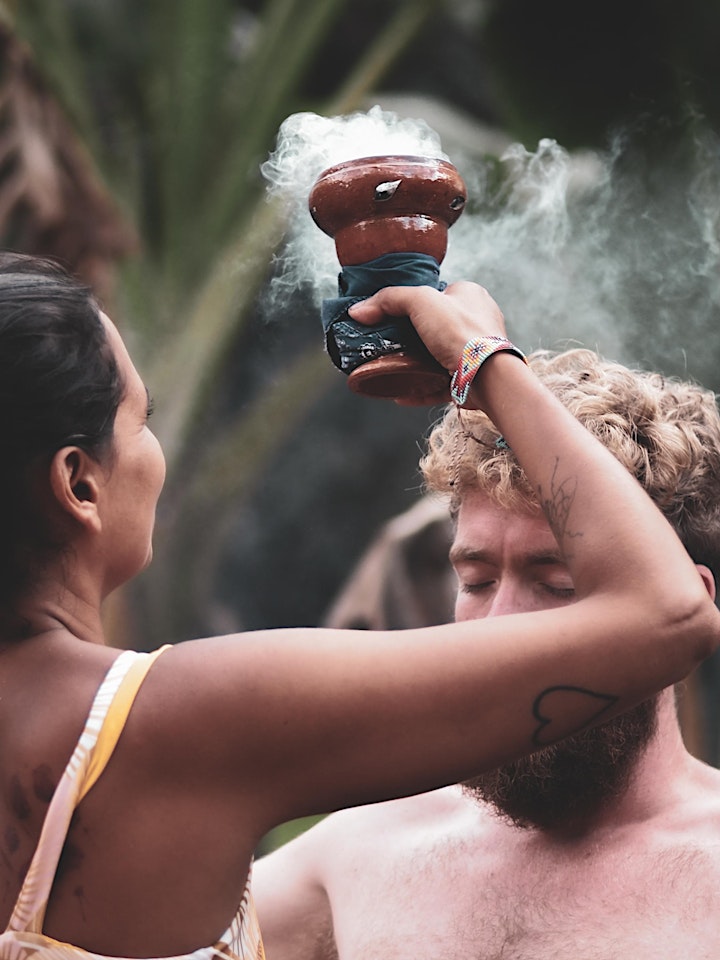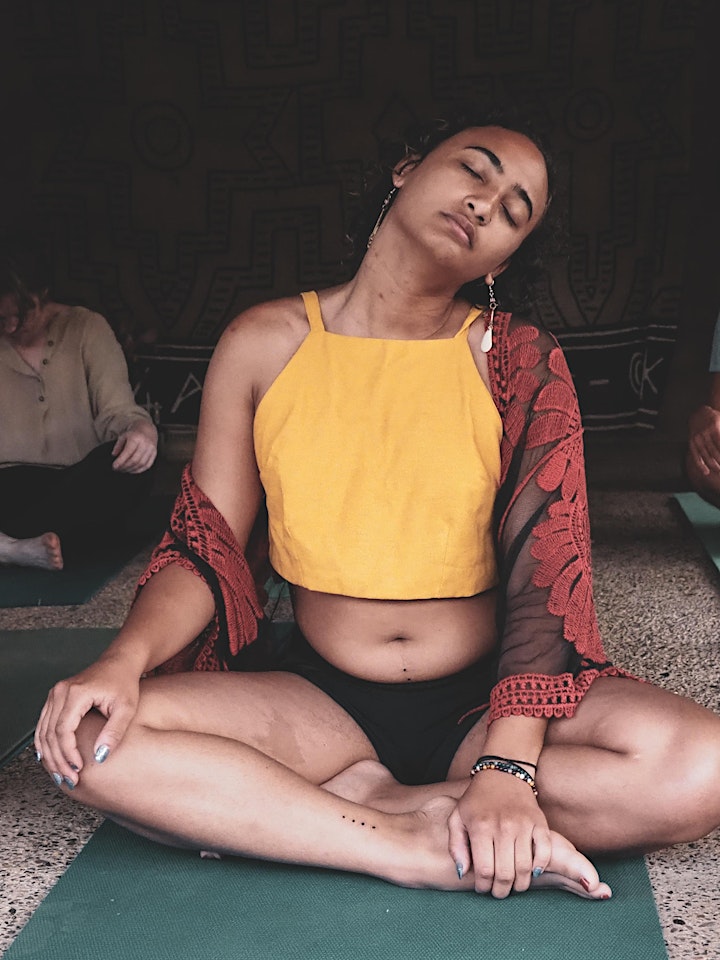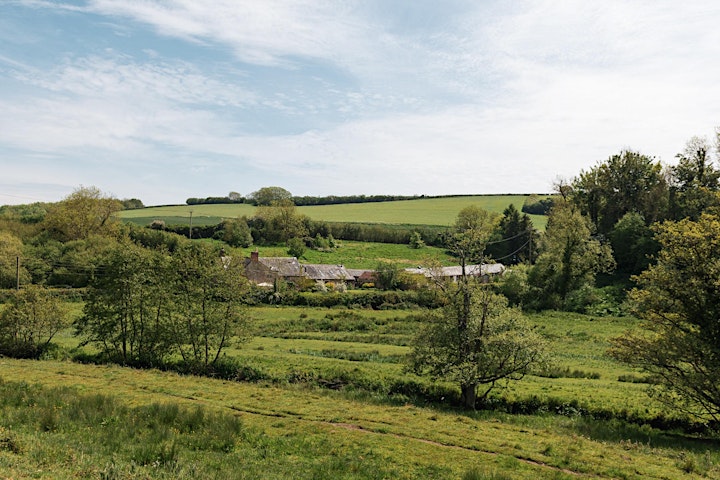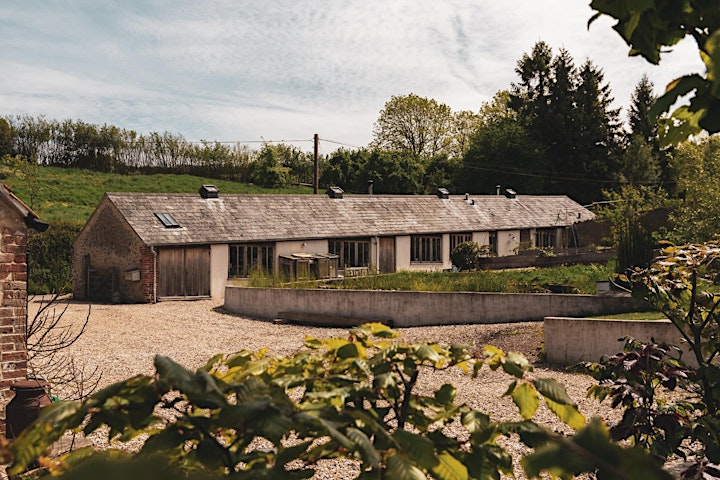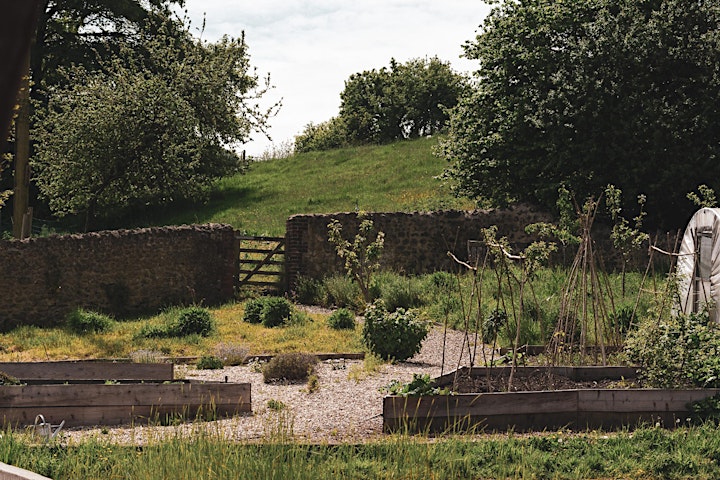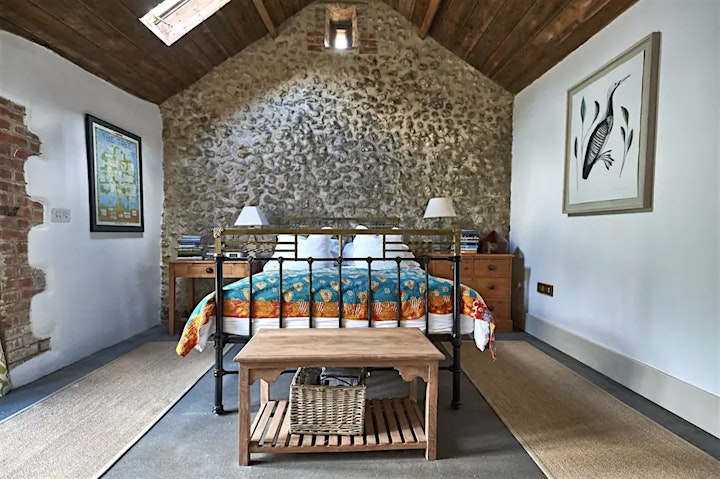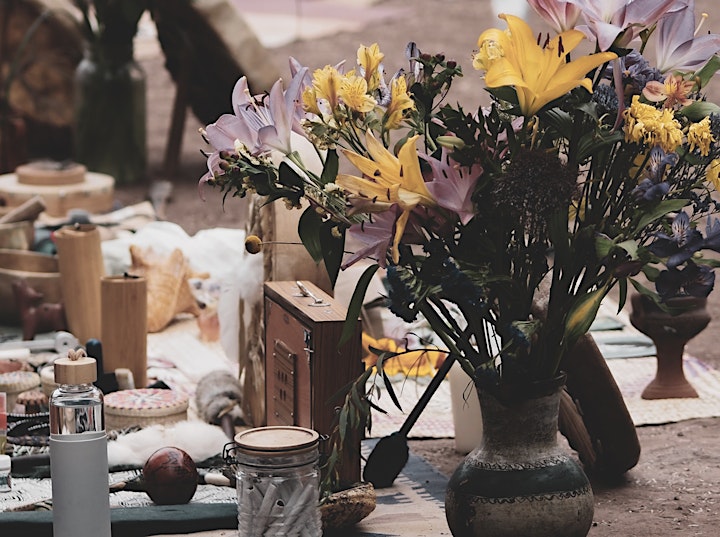 Date and time
Location
The Dairy House
Lower Dairy House
West Compton
DT2 0EY
United Kingdom
Refund policy
Contact the organiser to request a refund.
Eventbrite's fee is nonrefundable.