Summorum Pontificum ONLINE Online Access ENGLISH Payment in Dollars
international convention in Guadalajara with conferences about Catholic liturgical and cultural tradition. Translation available.
About this event
With your ticket you will have access to 13 conferences :
-Cardinal Raymond Burke
-Dr. Peter Kwasniewski.
-João Silveira.
-Gregory DiPippo.
-Matt Fradd.
-P. Romanoski.
As well as the Forum on Evangelization in the Media with the participation of Dr. Peter Kwasniewski, Matt Fradd, Gregory DiPippo, Luis Roman and Fr. Romanoski.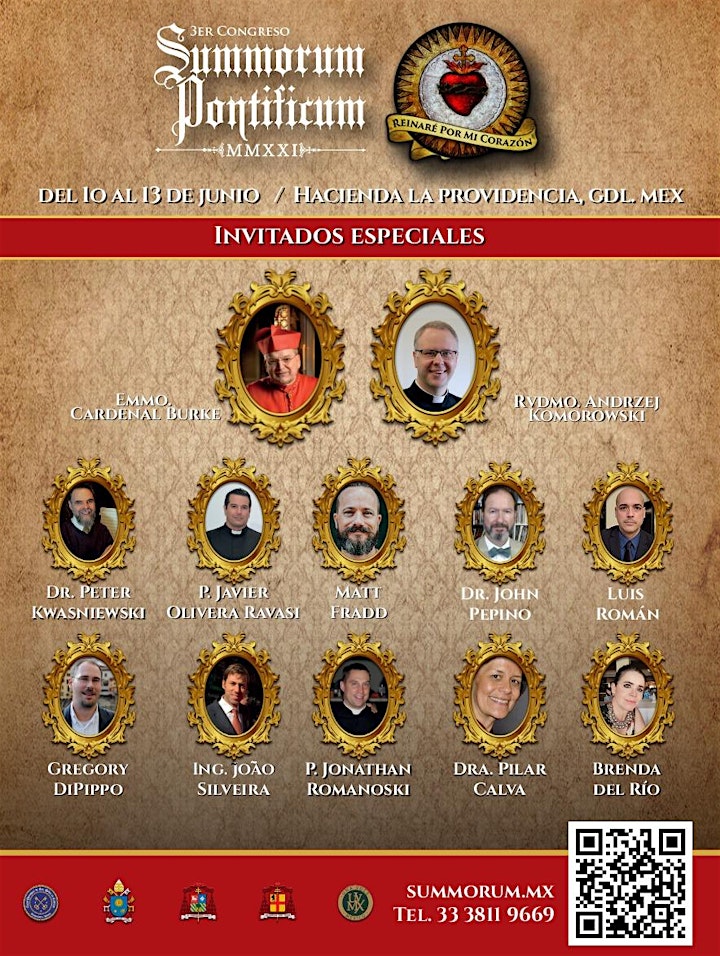 Organizer of Summorum Pontificum ONLINE Online Access ENGLISH Payment in Dollars