Información sobre el evento
Ubicación
Fairy Dom - Tulum
Palenque esq Calle 7,La Veleta
Tulum, ROO 77760
Mexico
Thai Massage Tantric Numerology and Rape drum circle
Acerca de este evento
A day created to explore the body and the universe from ancestral wisdom.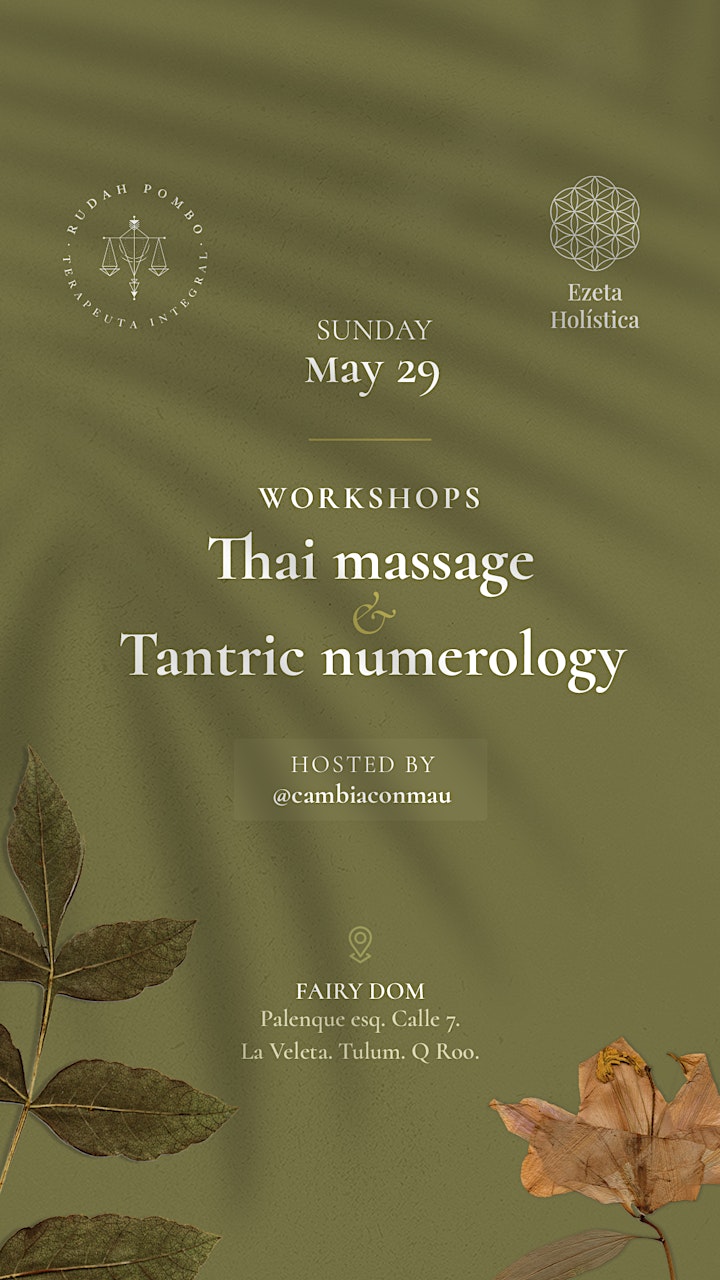 Thai Massage
By @rudah.terapias
Come learn to give and receive this healing and relaxing technique that will help us improve our self-esteem, improve our psychophysical balance and improve our quality of life.
When Thai Massage is received regularly, a general improvement of the nervous, respiratory, circulatory, digestive, and immune systems is appreciated. It helps reduce stress and anxiety, relaxes body tension, improves circulation, and increases the level of vital energy and self-esteem.
It also helps digestion, fights insomnia, increases flexibility, corrects posture, releases physical and energetic blockages, and harmonizes the psychosomatic relationship.
* Effective to combat headaches, back or lumbar
* Promote muscle tone and improve mobility of joints and ligaments
* Helps improve posture and increase our flexibility
* Excellent complement for people who practice sports regularly
* Decreased stress and feelings of fatigue
* Helps fight insomnia by improving sleep quality
* Regulate endocrine functions and lymphatic circulation
* Promotes the ability to concentrate and increases our mental clarity
* Unblocks toxins trapped between tissues and joints
* Improved functionality of the nervous system
Tantric Numerology
By @ezetaholistica
It is a tool for self-discovery and the recognition of deficiencies or needs and gifts and strengths, making us aware of both poles.
Each person has come to explore each number in-depth, attracting the qualities that define that path to a greater or lesser extent.
We will explore and dissolve the nine paths.
Impulse, Giving, Inspiration, Intention, Freedom.Love, Mind, Transmutation, and Celebration.
Each Being creates a path that is a unique expression of consciousness.
The path, succession, or chain of events that inevitably leads us to awaken in the eternal now is different for each person. From a spiritual point of view, it is what we call the path of life, although it has the flavor of an adventure due to the number of surprises, unexpected outcomes, challenges, and gifts that await us on this journey.
SHAMANIC DRUM CEREMONY & RAPÈ
By @rudah.terapias
The beat of the earth and the heart
WHAT IS A SHAMANIC DRUM CEREMONY?
The drum is the primary tool of most shamanic cultures to generate connections with the spiritual world and promote healing processes. This practice guides people into deep meditation by using a shamanic drum beaten steadily to a rhythm that induces theta waves in the brain, which can bring about deep connections and insights of a spiritual nature. The power of the drum is such that many even testify experiences similar to working with master plants. This practice will be guided by a team of traditional doctors and will be linked with a collective closing integration. The specific meditation with a live drum is 60 minutes, the remaining time for orientation and subsequent integration of experiences. In this experience, we will be able to connect with mystical experiences, identify physical body problems, feel the movements of subtle energy, and much more. Carrying out the activity in each phase of the full and new moon seeks to link us with each point.
WHAT ARE ITS BENEFITS?
The drum has excellent power to help us heal physical, emotional, and mental issues, capture spiritual visions, experience healing, and feel the energy at unsuspected levels. It is a great help for those who have never been able to meditate and a powerful tool for those who want to go even deeper into themselves. Among the testimonies that have been collected, there are specific physical healings, mystical experiences, connections with the divine, and much more.
WHO CAN PARTICIPATE?
The practice does not carry any risk, so that people can participate regardless of age, health status, beliefs, etc.
The secrets of Rapé
Rapé is the medicine of silence, truth, and resilience.
It belongs to silence because it leads us to an inner reflection on our limitations and living in this sacred body.
It belongs to the truth because it removes our armor and shows our fragility, bringing our attention to the here and now.
He is also in the realm of resilience as he is a teacher who teaches how to endure moments of cleansing and transformation.
The Rapé collapses for a few moments to balance our body and our being, producing the cure.
The breath penetrates our soul and is like the breath that gave us life, with pain and burning reminding us of who we are: sentient beings inhabiting a fragile container.
Rapé is for those who have firmness.
Rapé is for those who pray and silence.
Rapé is the strength of the forest removing masks.
Usually blown into the nose by another person with the help of a cane, Rapé powder has an intense mind-opening effect that releases physical, emotional, and spiritual ailments. The high nicotine content of the mix has a stimulating and liberating effect on hormones such as epinephrine, acetylcholine, and dopamine, which provide greater alertness and perception.
The healers of the Amazon jungle use rapé to balance their energy and connect with their higher self and with the universe. The Rapé ritual is also considered a form of purification and detoxification of the body.
In traditional shamanic practice, the person who blows the Rapé is an experienced member of the tribe, or the shaman, who sends his spirit to the other person along with the mixture—the one who blows the snuff shares himself and empowers the recipient. According to shamanic tradition, it is at this moment that the healing energy of the "blown" plays a vital role.
Facilitators
RUDAH POMBO - @rudah.terapias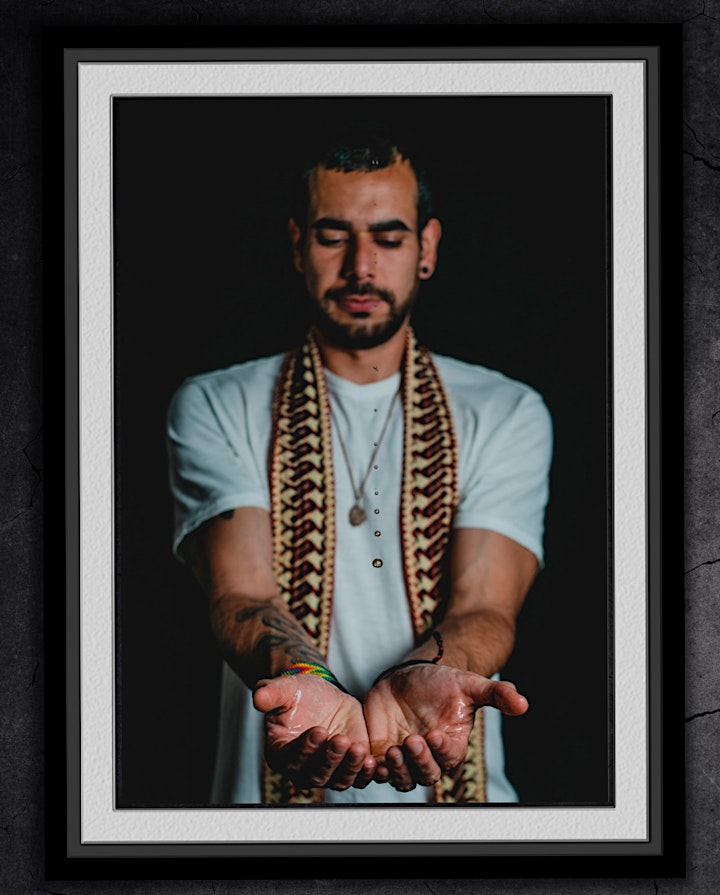 Passionate about manual therapies from an early age, he graduated in Massotherapy from Ibrate - Instituto Brasileiro de Therapies e Ensino - in 2007, where he obtained knowledge of techniques such as Thai Massage (Specialization in the same Institute), Tui-ná, Shiatsu, Classic Western Massage, Foot Reflexology, among other methods with the best teachers in each discipline. He began to apply his knowledge in the same year in different massage centers and spas in the city of Curitiba, the capital of the state of Paraná, Brazil. Seeking new knowledge, he traveled to Mexico, settling in Mexico City. Already in Mexico, he worked in various spas such as Haltun, K-Spa, Mithra Spa, also having experience in multiple hotels throughout the country. At the Ashram Yoga and Meditation center, he taught Thai Massage classes to Couples. Apart from the teachings, he has spread Thai Massage workshops and courses that continue to date.¨
He is currently dedicated to applying the different techniques in comprehensive therapies, connecting body, mind, and heart to obtain results that go beyond physical discomfort. In Mérida 1 year ago, he is still in the learning process, studying the Chiropractic diploma at ITRFMA, teaching Thai Massage classes and workshops, and Drum Meditations and Rapé Circles.
The work with medicines began a few years ago through a group of traditional doctors, men, and women medicine, called Transcendental Medicine, where he collaborates to date in different activities related to personal development. He is already working with the medicine; he gets the information about the connection with the Rapé that comes from his family lineage and keeps it alive to date.
ERIKA EZETA - @ezetaholistica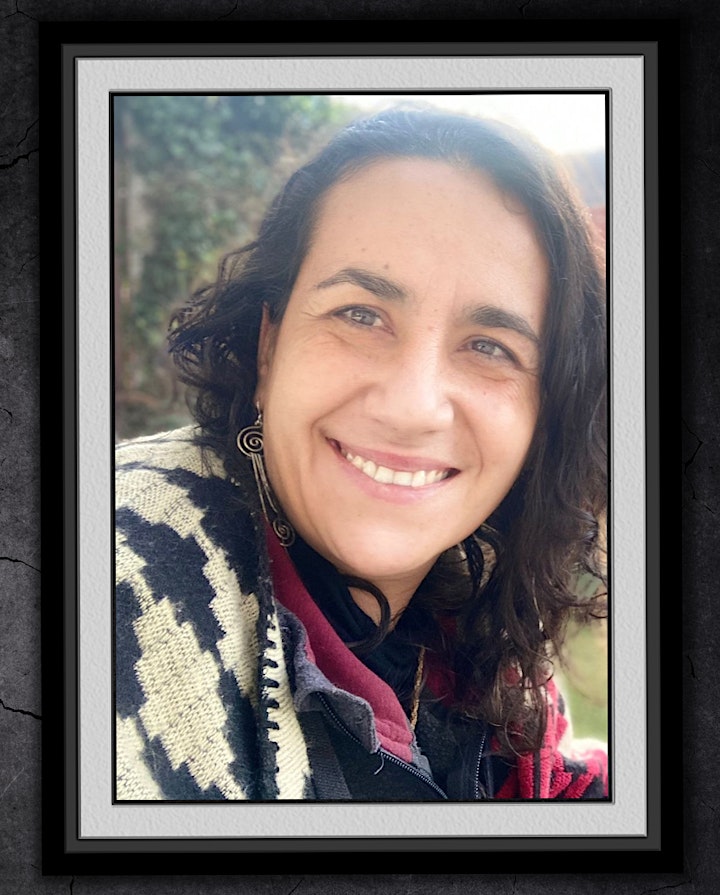 She has always had a concern and is occupied with inner beauty. Still, she began her path through outer beauty and care, dedicating herself to studying physical rehabilitation and special education. She always knew there was a difference, and she wanted to expand this sensation and vision on the outer and inner body. When she began to give physical therapies, she also vegan her path with cosmetology and cosmiatry and from there to all the alternative / complementary therapies related to the physical body. She studied in her master's different treatments such as lymphatic drainage, shiatsu, hot stones, and therapies related to blood circulation, among others. To that, she integrated knowledge of Western medicines, expanding her tools. From there, she began her path towards working with energy, studying archangels, reiki, seraphim, akashic records, and also philosophies that were integrating all that knowledge.
She added to her search many semiology workshops of daily life and many empowerment workshops, priesthoods of the Michell order, where she learned female empowerment, the return of power to oneself with tools such as tarot, numerology, uterus healing through roses, and vital energy, everything sacred feminine, the release of energy implants, Hebrew pendulum, among others. She identified a lot with numerology, which is his healing medicine. Through this tool, she has understood herself and guided her bonds by expanding her patients. She today is dedicated to giving comprehensive therapies, unifying all the knowledge that she has acquired along the way, speech and physical medicine. Through her massages, she began to visualize many things, with her gifts and her superior self, and for that reason, she loves giving therapies because it is a job for her and her patients. Constant learning. She teaches Numerology courses, treatments, and workshops throughout the Mexican Republic. She is the mother of 4 children, a Therapist, Daughter, Sister, and Priest with much to share with all those willing to enter the healing path.
Fecha y hora
Ubicación
Fairy Dom - Tulum
Palenque esq Calle 7,La Veleta
Tulum, ROO 77760
Mexico