Sales Have Ended
Registrations are closed
Thank you for registering to our workshop, we have worked very hard to deliver a unique experience and are looking forward to see you! Cesar Valdes & Rika Cossey!
Sales Have Ended
Registrations are closed
Thank you for registering to our workshop, we have worked very hard to deliver a unique experience and are looking forward to see you! Cesar Valdes & Rika Cossey!
This workshop will help you understand how reconnecting with your emotions can improve the quality of your life!
About this event
Self-Confidence is the difference between people who achieve their dreams and those who dream the whole time but remain stuck in life; together we will find:
- How your childhood gives determines the way you handle and deal with your emotions today.
- You will understand how some defense mechanisms work.
- You will hopefully build a better relationship with your emotions.
"Self-Compassion & Forgiveness"
1 – External validationThe lack of self-esteem and a personal sense of self-worth, combined with ignorance about who we truly are and our values, are factors that may contribute to unconsciously push us to look for external validation and accept whatever provides us with a little bit of security, acceptance and significance, even if we are to deceive ourselves.
I remember my dad`s well intentioned comments such as: try to sleep properly, take care of your body, eat healthy, if you study and learn new things you will be better prepared in life; however, I was trapped in my search of happiness, success and I wanted to impress everyone around.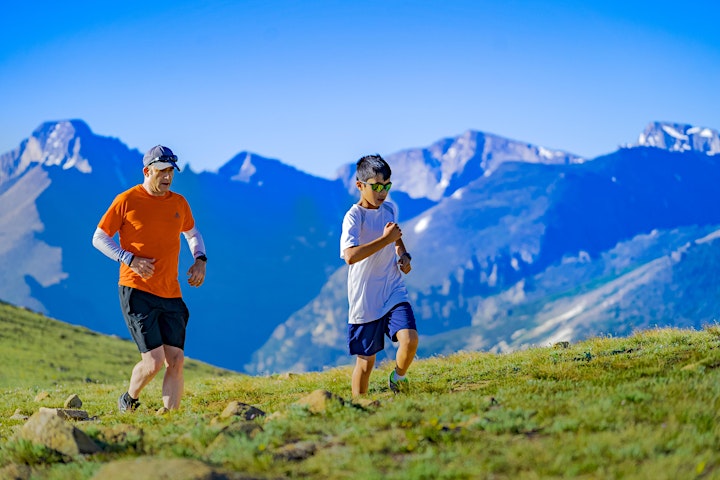 Photo by Steve Wiesner on Unsplash
2 – External validation is not enoughI always loved swimming; most of my happy memories next to my dad involved both of us in a pool when I was little, so anything to do with water felt really good. I joined a school where I became one of the fastest swimmers in the team. Soon I was in national tournaments and eventually became part of the national team and attended international events. However, people`s recognition and that external validation was not enough.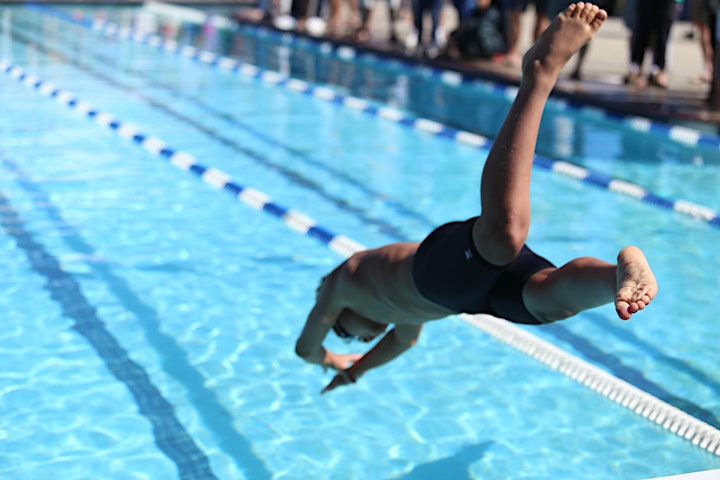 Photo by Brian Matangelo on Unsplash
3 – The risk of creating a fake materialistic identityI learn from an early age to compare myself to others, my parents had what was considered a good job, a good income, two brand new sport cars and we lived in a nice apartment. My cousins loved spending time at home playing the latest videogames and eating pizza, sushi or any other awesome food. Kids around the neighbourhood admired me and I learned that my value and identity were defined by what I had, whatever I said was funny and I was accepted and recognized by other kids around, but there was a void as I didn`t learn how to spend time connecting with my inner world, my emotions and my own self.
Around the 90` my family went through a rough time, my parents lost their jobs, the sold their cars, they sold the apartment and in the middle of the transition our national currency went all the way down; The money left was enough to buy a piece of land in the outskirts of the city, we built a small house and moved in with no windows, no shower, no hot water, no ceiling and one single room for the four of us to sleep.
The identity I had adopted was defined by how much materialistic stuff belonged to me, but now I had a problem… I was still comparing myself and most people seemed to have more, I perceived myself as a failure, I saw myself as less valuable than others and that triggered emotions that I couldn`t bare at that time.
My cousins had a nice house and I was accepted and safe around them, I held tight to that sense of security and denied my reality. I abandoned my swimming career, I abandoned my school, I was so ashamed about myself that I was afraid of being around people; my cousins and their friends started consuming drugs and alcohol and I followed as I was afraid of being rejected, I didn`t know back then that we humans are capable of doing whatever it takes just to feel good. However reality always comes back, those activities and relationships were totally against my values, I felt sad, I felt guilty, I felt so upset about myself and I knew it was time for me to change.
"Looking for external validation eventually leads to despair; the only person you want to impress is your own self"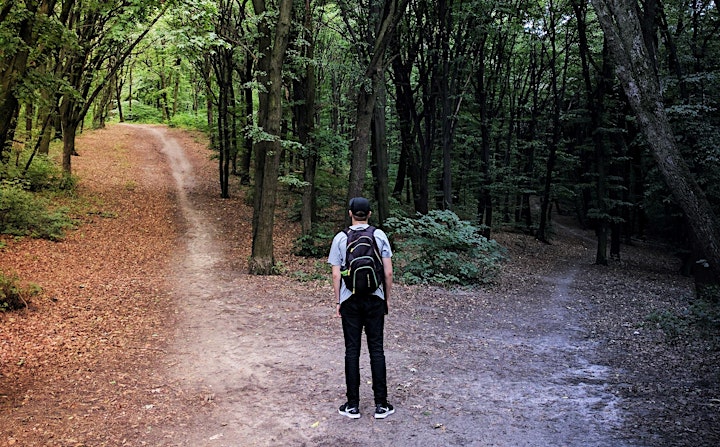 Photo by Vladislav Babienko on Unsplash
4 – Pushing one`s self blindly to compensate my emotional lack of balance I moved out of my country and spent the next years at sea; my first job was cleaning toilets and public areas, I used my old habit of impressing others, became the team leader, got a promotion, improved my English and got recognitions and awards for my superb development at work. In less than 2 years I became an officer, I pushed myself to learn the systems and procedures, I arrived to the office up to two hours earlier every single day, assumed other`s responsibilities, received more recognitions and a new promotion but still I hadn`t learned the lesson, other people saw me as really committed and responsible, however I was still comparing myself to others and I wasn`t fulfilled…
"If we are going to compare ourselves to someone, let it be our own selves, we can always become a better version by learning something, we can always be more loving, caring, committed, understanding, supportive and more mature that we are today"
5 – Reconnecting with our emotionsOne day I was talking to a client who was dealing with anxiety and stress. When he shared his situation around his work and how important it was for him to be the best I immediately understood myself; I realized how much anger I had repressed, how ashamed I was back then about myself, how much I hated me for abandoning my school and swimming career when I was younger and how I was unconsciously punishing myself by working long hours, skipping meals, trying to get the next promotion, assuming extra tasks to receive more prices and recognitions and fulfilling other people`s expectations; that understanding was a changing point!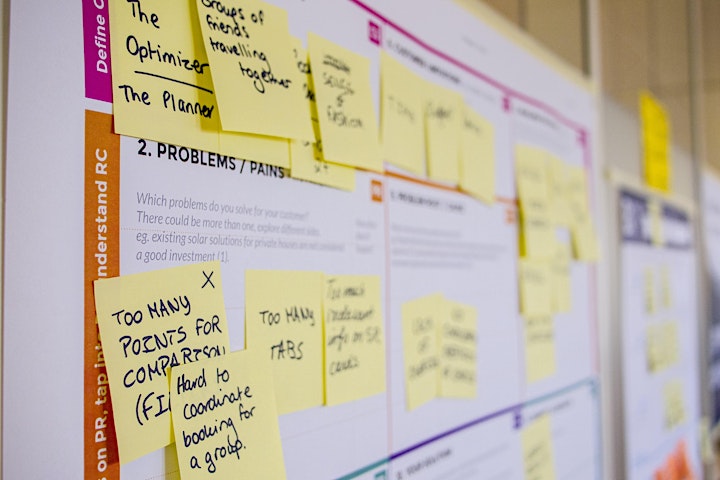 Photo by Daria Nepriakhina on Unsplash
This is perhaps the moment to go back to acceptance and remember how important it is to reconnect with our emotions; one of the biggest lessons I have learned in life is not to fight or get rid of them, whilst some people and culture in general may find shame and anger as unacceptable, accepting what I felt allowed me to open the door to forgiveness, self-love and self-compassion.
Whatever we have done in the past we were trying our best, we didn`t know better. Self-forgiveness is a choice, one we can make to learn how to follow our values and how to be compassionate of our own selves. Comparing ourselves to others is a trap, be mindful about it, the only person you can compare yourself to is your own self; each one of us has different values and identity, however the biggest love, acceptance, significance and validation is the one you can give to your own self!
"Perfectionism is not an asset; it is procrastination and it is also a way to punish & reject yourself, whatever you decisions you made, forgive yourself, accept self-love and compassion, drop the struggle and let it go…"
Cesar Valdes
Self-Confidence Counsellor/Coach
About the Organizers,
Cesar Valdes:
My name is Cesar, an honest man of passion, efforts, confidence and motivation. I am an Academy for Modern Applied Psychology Life Coach & Neuro Linguistic Programming practitioner. I constantly work to specialize myself as a Confidence Coach, I love helping people discover that we are all capable of learning whatever we want in life and become secure and confident in whom we are and what we do!
I have a background in the travel industry, working in shore excursions management and other activities onboard cruise ships since 1999; this insightful experience connecting with people from all around the world and different cultures helped me understand how we are all so similar and so unique at the same time. I began my coaching profession by deciding to go through a personal process of growth and change attending psychotherapy sessions in 2014, later on I decided to study counselling in March 2020 and fully immersed myself into Life Coaching and Neuro Linguistic Programming in August 2020. My life is a constant process of learning, self-development and passion to share what I have learned and applied to my own life.
I am part of a wonderful iternational organization where coaches from all around the world put efforts together to help people chage their lifes and create a meaningful one. I have delivered over 49 workshops and participated in more than 97 more with topics such as self.confidence, acceptance. awareness and Neuro Linguistic Programming practices.
I am also a certified Life Coach , NLP Practitioner and professional member of the Academy of Modern Applied Psychology where I currently study NLP and CBT. I constantly deliver workshops for members of the academy and I am member of the Support Team with the purpose of guiding new practitioners and assist them in their journeys.
I also have a history of overcoming family and social violence; this history has become the foundation in which I am building my life and provides me with the understanding, empathy and compassion to help people who want to grow and struggle with a similar past.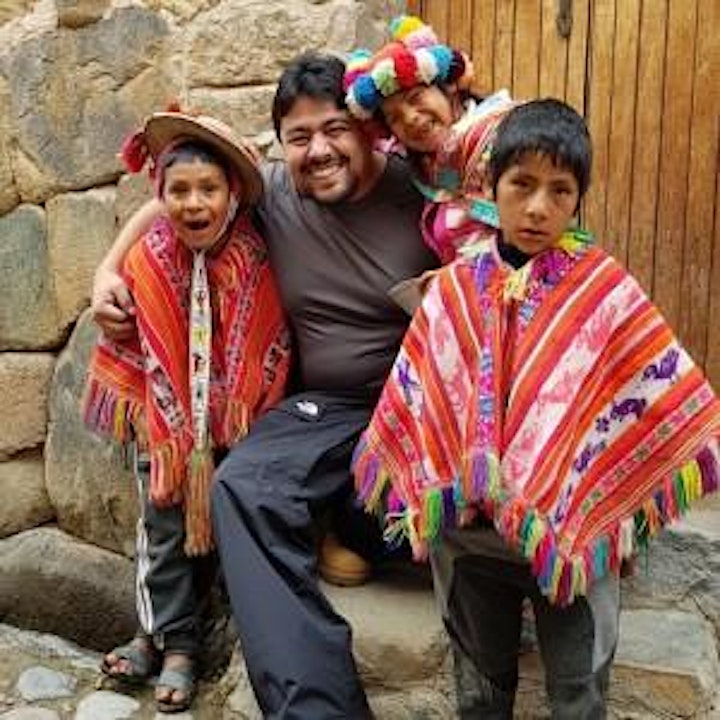 Stanley Xavier:
Hey, I hope you are having an awesome day.
I am Stanley, a human & a student of life who enjoys doing a wide range of things. I am a mindset coach and member of Achology, a community of amazing coaches from around the world where we learn and sharpen ourselves together. My background is in the life sciences and so I am a Bio scientist & junior doctor with interests in teaching and philosophy. Over the years, I have worked in numerous industries and lived in different countries helping me amass a huge wealth of priceless experiences.
I believe our heads have to be in the right place to navigate and thrive in our ever-changing world. I have seen how things change so quickly that they rocked my internal system and destabilise my peace of mind leaving me at the mercy of external events. I ended up on a chase for that inner peace through various unhelpful means until I realised, it was all within me; and that was when I had to return to myself. The uneasiness I felt is something I observe in a lot of us today which is why I am passionate about helping people navigate their troubled waters back to calm. When we alienate ourselves from ourselves, that separation brings with it pain.
My mission is to help you pursue a better personal and professional life by guiding you to commit to action through rewiring your mind. I am drawn to doing this line of work, as I believe in the concept of sympatheia, what is good for the bee, is good for the hive and vice versa.
Looking forward to connecting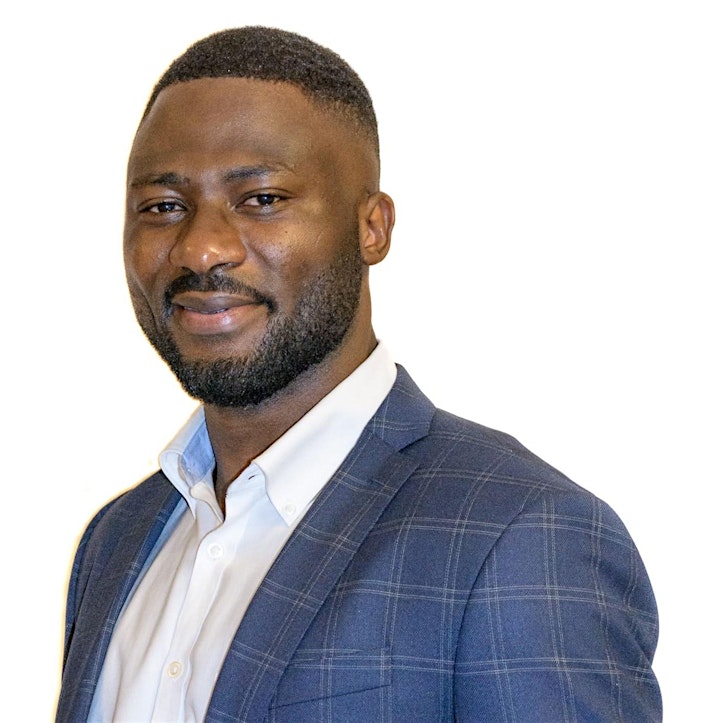 Hiyo, Fellow Human!
I am Lorelei. A vibrant spark of life- time, energy, awareness, desire, effort and meaning wrapped up in an amazing human body. I honor this life. Sometimes it has gotten "unnaturally wild" outside of me to the point where the spark inside diminishes and I withdraw. I have learned the hard way that I want to live a life of vitality, dignity and responsibility.
I have done a lot of observing, self- examination, researching, tracking myself and coaching to uncover underlying patterns that were not serving me. In my hunger to optimize my own human experience, I have curated an understanding of what it means to have a quality of life- one that I want; not one that is demanded of me or imposed upon me. I have collected some powerful tools from various institutions and mentors along the way to help with grief, relationships, somatics and the mind.
I am an expert of me who wants to live a fulfilled, quality life. I can help you be an expert of you so you can live the life you want.
You can connect with me here:
loreleius@gmail.com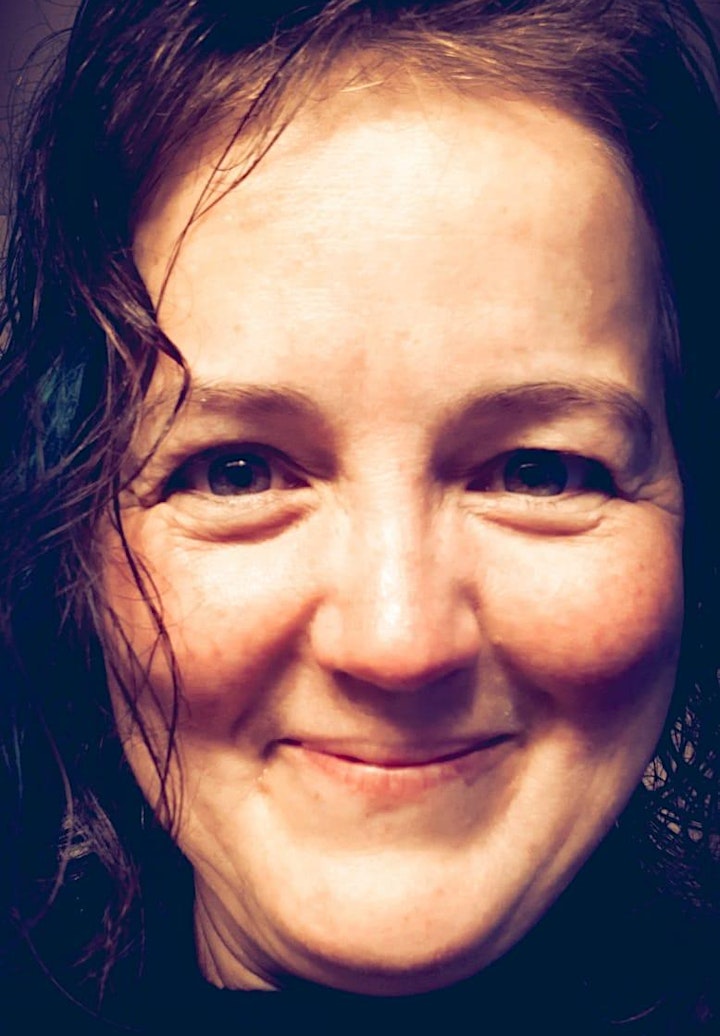 Salam! Hello! Bonjour!If I ask you how many hero's journeys have you taken, what would your answer be? One journey? Two?....How many?I bet, it is more than what you may count.Taking the hero's journey is about receiving and accepting the call to adventure and accepting to take the path from the known world to the unknown. It is about undergoing new experiences and learning how to overcome thresholds and challenges. Returning back to the known world involves insights and clarity. My name is Kenza. I am an Engineer and Ph.D., scientist, and self-awareness and resilience coach. I am a mom, wife, sister, daughter, auntie, friend, and citizen. My life is all about taking different hero's journeys. It is about learning and growing. My journeys taught me that self-awareness is the first step towards self and social management, it is the key to grow and thrive.
My passion is to help people build self-awareness and resilience to undertake their hero's journeys, be their own heroes, grow, and flourish.
Thank you for your time reading my introduction, Chukran, Merci!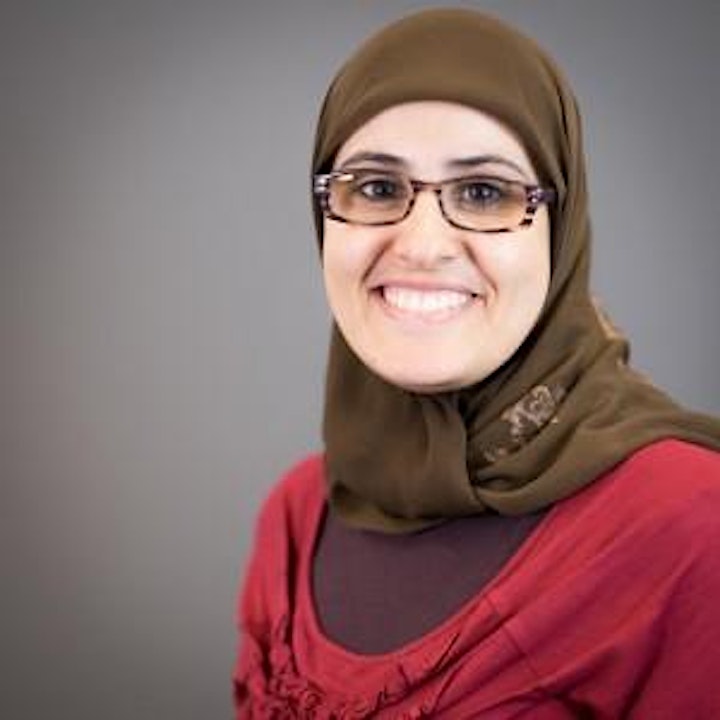 Why is this workshop free?
This is a group of professional coaches who are committed to build a community where people are able to learn skills and concepts that will change their lives, therefore create a better world for all of us.
We understand there are millions of people around the world who do not have access to this information due to high cost barriers; the purpose of our workshops is not to make money but to build a community of support, empathy, acceptance and understanding so we can help each other improve the quality of our lives!