When you make your own smudge sticks, you connect with the sacred plants used, both literally and figuratively.
About this Event
I will assist you in creating beautiful smudge sticks made with herbs and flowers. You'll learn about the properties of each botanical element, foraging and sustainable practices, and the history of healing through smudge wands.
This can make rituals and ceremonies even more meaningful. You can control the quality of the herbs in your smudge stick and choose those that suit your specific needs. Smudge sticks can be used for clearing space, healing, recovery from emotional upset, or simply to clean the air that surrounds you.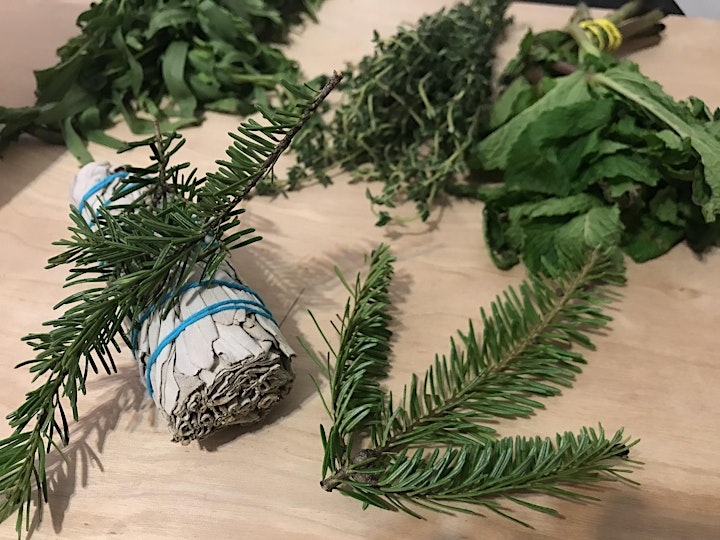 Some of the botanical elements we'll use and learn about include:
- Sage, Cedar, Sweetgrass, Lavender, Amaranth, Bay Leaves, Eucalyptus, Ginger, Rosemary, Yarrow, Peppermint, Rose, Oregano, and more!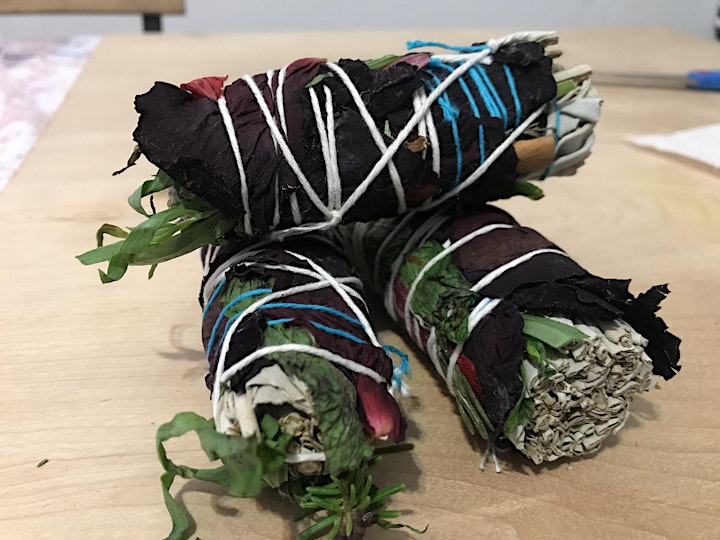 In this two hour class, all materials will be provided to make at least two smudge sticks with a curated selection of herbs and hollwood that you can tie to your wands. Hang your new wild and gorgeous creations on your wall or burn them with love and intention. Sip on wine, enjoy snacks, and shop using a special discount during the class. It will be the perfect night!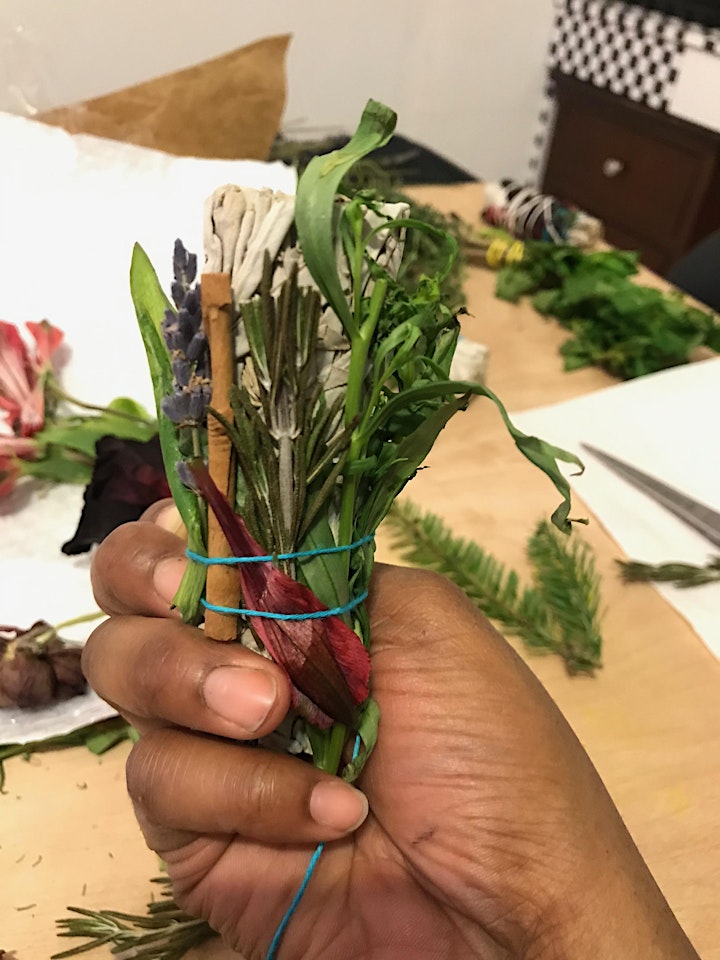 Smudging is a way of using plants to make beneficial smoke. It is a world-wide tradition that goes back thousands of years. Smoke is deeply symbolic - it ascends to heaven, and many cultures believe the smoke takes intention and prayers with it.
FAQ:
Will I take the stick the same day?
Yes, You will be allowed to take your stick home.
Need to contact me ?
Nerdydna@gmail.com IG @NerdDNa
What if I'm uncomfortable with other guests?
For an added fee you can book this class for your personal group. Up to ( 6 people )
Lateness: This is a workshop class: you are not allowed to be more than 30 mins late to this class. This class starts 15 mins after arrival.
Other Payment Options:
PayPal: NerdyDNA@gmail.com
Venmo: @Jintrovert
CashApp: $nerddna
Keep in mind that these options require full order details in notes and must follow the same guidelines and timeframes as the original ticket. If you don't the ticket is automatically forfeited.