Event Information
Location
Casa Manantial
Xel ha corner
Punta Allen corner
Tulum, ROO 77760
Mexico
Refund policy
Contact the organizer to request a refund.
Eventbrite's fee is nonrefundable.
Curso de 4 dias para aprender a dar el masaje maya tradicional 4 days workshop to learn the Mayan Traditional Massage Technique
About this event
(English Below)
Una ocasión única para acercarnos a la sabiduría ancestral
Maya de manos de Beatriz Pinet, quien aprendió de la abuela
Maria Emilia. El poderoso masaje Maya ha ayudado, generación tras generación, a solucionar eficazmente problemas digestivos, hormonales, dolor de espalda, y casos de infertilidad, tanto en hombres como mujeres. Es especialmente indicado para la vejiga o el útero caído, así como para mantener una próstata sana, ya que masajea tanto los tendones como los músculos que sostienen la cavidad abdominal y el sistema reproductivo, colocando los órganos en su lugar.
Uno de los grandes talentos que hacen única a Beatriz es la capacidad de alinear la columna vertebral a través de la recolocación del coxis, el cual, en muchos casos, se encuentra desviado sin que el paciente sea consciente de ello. Con la manipulación del área abdominal y la estimulación de los órganos internos, el masaje Maya nos ayuda a eliminar toxinas, descontracturar el cuerpo y recuperar la alineación para volver a asentarnos, con energía y vitalidad, en nuestro centro de poder.
Beatriz nos aporta una visión integradora de la salud, en la que se concilian la anatomía y la fisiología con el conocimiento energético y la sabiduría ancestral de los ancianos Mayas. Un rico complemento en la formación de los profesionales de la sanación energética, los masajes y la salud, y una perspectiva más natural y consciente del período de gestación y el parto.

Su maestra, la abuela Doña Emilia es reconocida y muy querida en México como importante transmisora de la sabiduría ancestral del Masaje Maya. Desde muy joven se ha dedicado -con su luz y maestría-- a traer bebés al mundo de manera no invasiva. 


Beatriz M. Pinet
Terapeuta holística y masajista. Ha sido formada por maestros de talla internacional como Mantak Chia, Deepak Chopra, Dr Eric Pearl, Robert St. John o Marla. Hace 15 años que imparte formación en técnica Metamórfica, masaje infantil y Tao. Desde hace años sigue los pasos de Doña Emilia 
con la terapia de la sobada maya
---------------------------
Course to Learn Traditional Mayan Massage of the Internal Organs
A unique opportunity to get closer to the ancient Mayan wisdom from the hands of Beatriz Pinet, who learned from grandmother Maria Emilia. The powerful Mayan massage has helped, generation after generation, to effectively solve digestive and hormonal problems, back pain, and cases of infertility, both in men and women. It is especially indicated for a fallen bladder or uterus, as well as to maintain a healthy prostate, since it massages both the tendons and the muscles that support the abdominal cavity and the reproductive system, placing the organs in their place.
One of the great talents that make Beatriz unique is the ability to align the spine by repositioning the coccyx, which, in many cases, is off without the patient being aware of it. With the manipulation of the abdominal area and the stimulation of the internal organs, the Mayan massage helps us to eliminate toxins, relax the body and recover the alignment to re-establish ourselves, with energy and vitality, in our center of power.
Beatriz brings us an integrative vision of health, in which anatomy and physiology are reconciled with the energetic knowledge and ancestral wisdom of the Mayan elders. A rich complement in the training of energy healing, massage and health professionals, and a more natural and conscious perspective of the period of gestation and childbirth.
Her teacher, grandmother Doña Emilia, is recognized and much loved in Mexico as an important transmitter of the ancestral wisdom of the Mayan Massage. From a very young age she has dedicated herself -with her light and mastery- to bring babies into the world in a non-invasive way.
Beatriz M. Pinet
Holistic therapist and massage therapist. She has been trained by teachers of international renown such as Mantak Chia, Deepak Chopra, Dr Eric Pearl, Robert St. John or Marla. She has been teaching Metamorphic technique, infant massage and Tao for 15 years. For years she has been following in the footsteps of Doña Emilia with the sobada maya therapy.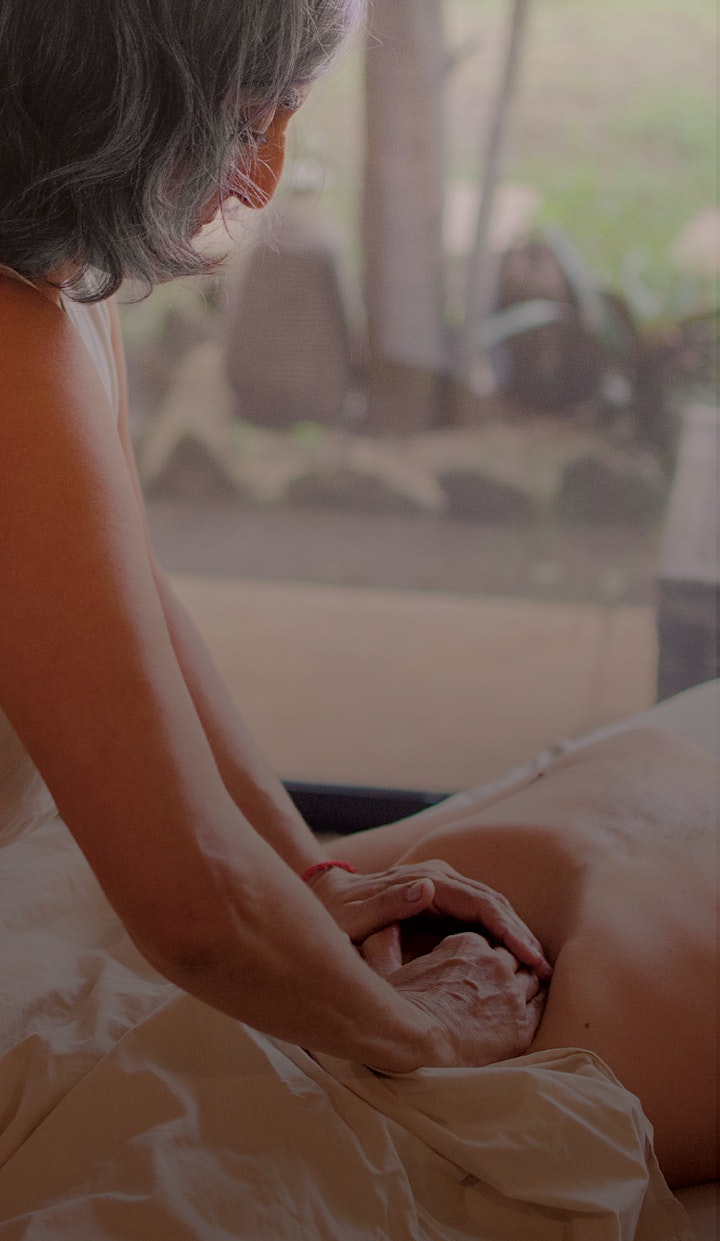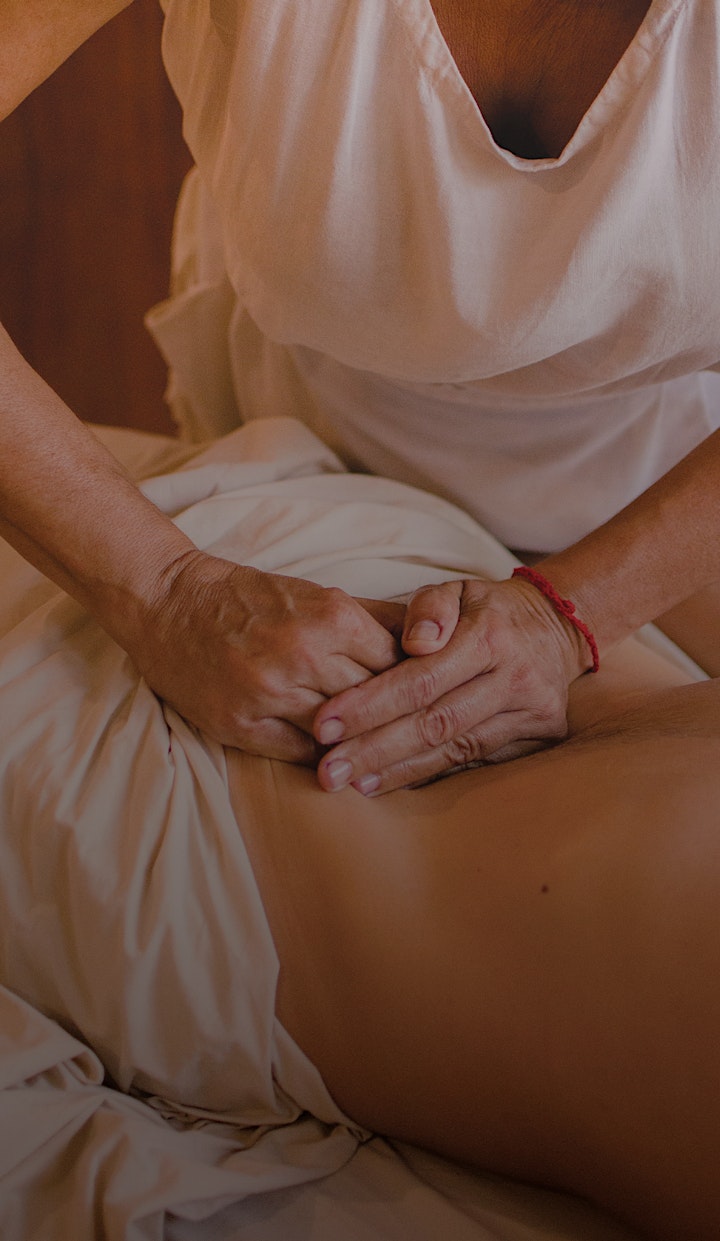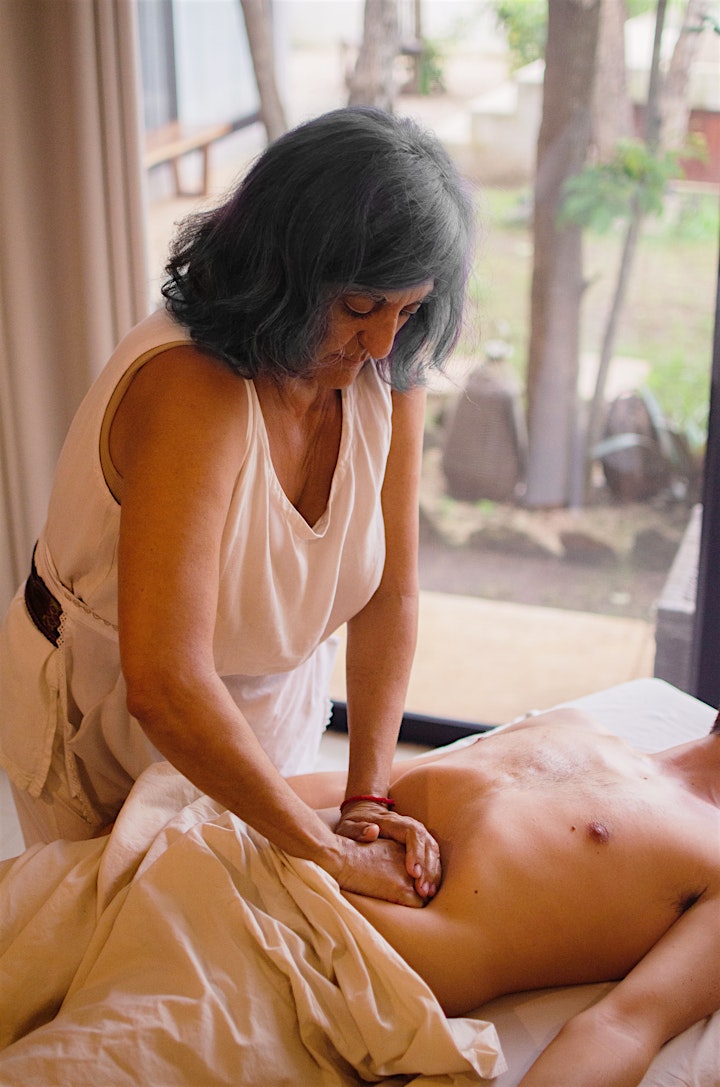 Date and time
Location
Casa Manantial
Xel ha corner
Punta Allen corner
Tulum, ROO 77760
Mexico
Refund policy
Contact the organizer to request a refund.
Eventbrite's fee is nonrefundable.