When looking for a remedy, start with nature, if all fails go conventional. There was never a tincture without a genius of madness :)
About this event
IF YOU DO NOT SEE A DATE YOU LIKE, PLEASE EMAIL NERDYDNA@GMAIL.COM FOR AN ALTERNATE DATE.
*Make your own chaga tincture.*
We will learn how to make custom herbal tinctures using organic, and local herbs and spices. We will discuss the uses of various plants and their effect on the body.
Tinctures are liquid extracts made from herbs that you take orally (by mouth – best underneath the tongue for quick absorption). Tinctures are easy and convenient to use and can be a natural way to boost our immune system and alleviate common conditions such as insomnia, digestive issues, anemia, and stress.
Depending on your mix, a single dose of a tincture has the same effect as a cup of herbal tea: it's just concentrated, and absorbed more easily into your body. Some of these tinctures have medicinal properties, while others have nutritional benefits.
Everyone will go home with their own herbal tinctures, new knowledge on their uses and effects.
There will of course be probiotic snacks and drinks to enjoy!
Limited Seating
What is a tincture?
A tincture is made by soaking one or more herbs for an extended period of time in some type of alcohol. Very simply put, a tincture is a type of herbal extract, because the nutrients are extracted into the alcohol. The result is a very concentrated liquid that is highly nutritious.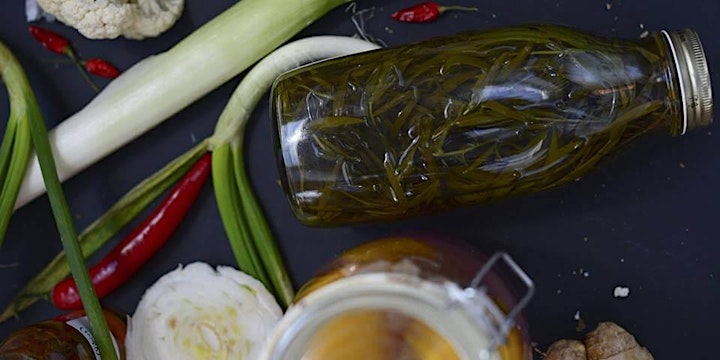 We are ONLY using herbal dry plant material.
Need to contact me ?
Nerdydna@gmail.com IG @NerdDNa
What if I'm uncomfortable with other guests?
For an added fee you can book this class for your personal group. Up to ( 6 people )
Lateness: This is a workshop class: you are not allowed to be more than 30 mins late to this class. This class starts 15 mins after arrival.
Other Payment Options:
PayPal: NerdyDNA@gmail.com
Venmo: @Jintrovert
CashApp: $nerddna
Keep in mind that these options require full order details in notes and must follow the same guidelines and time frames as the original ticket. If you don't the ticket is automatically forfeited.