We have the pleasure of inviting you to this Living Room Session between Dr. Jane Goodall and Nicolás Ibargüen.
About this event
You are invited! – ¡Estás Invitado!
We have the pleasure of inviting you to this intimate conversation between Dr. Jane Goodall and Nicolás Ibargüen to dream together about a better future, with a special intervention by Andrés Lemoine from the Roots & Shoots Foundation.
Tenemos el placer de invitarte a esta charla íntima con Dr. Jane Goodall y Nicolás Ibargüen para soñar juntos un futuro mejor, con intervención especial de Andrés Lemoine del programa Roots & Shoots.
Talk via Zoom, previous registration | Charla via Zoom, previo registro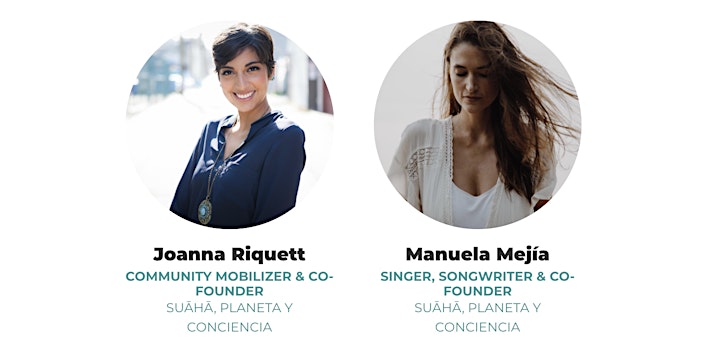 About this Talk – Sobre esta charla
We're living unprecedented times. The normal as we knew it is changing and we have the opportunity to choose to do things differently. The future of this planet and of all living species, including ours, is in our hands. We can, we must, dream, design, and create a world where we can live in harmony with nature, remembering that we are all interconnected: people, animals, and the natural world. Join this Living Room Session with SUĀHĀ and bring home a little inspiration to feel hopefull about the future.
Estamos viviendo tiempos sin precedentes. Lo normal como lo conocíamos antes, está cambiando y tenemos la oportunidad de elegir hacer las cosas de manera diferente. El futuro de este planeta y de todas las especies vivas, incluida la nuestra, está en nuestras manos. Podemos, debemos, soñar, diseñar y crear un mundo donde podamos vivir en armonía con la naturaleza, recordando que todos estamos interconectados: personas, animales y el mundo natural. Únete a esta Sesiones en Casa con SUĀHĀ y llévate contigo un poco de inspiración para sentir esperanza por el futuro.
Talk in English || Charla en Inglés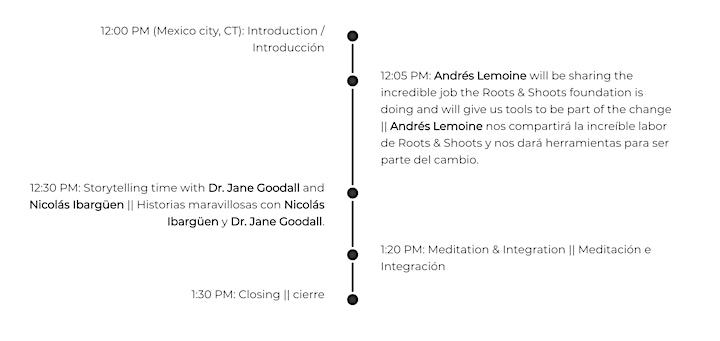 "I do have reasons for hope...Above all, the commitment of young people when they're empowered to take action."
DR. JANE GOODALL, DBE, FOUNDER OF THE JANE GOODALL INSTITUTE, UN MESSENGER OF PEACE - Via Roots & Shoots
Hosted by Suāhā, Planeta y Conciencia
Suāhā exists to inspire and empower ordinary heroes to be the change the world needs. We host online and in-person experiences with influential voices in the spaces of consciousness and environment, with the ultimate goal of inspiring a better future in harmony with nature.
Suāhā existe para inspirar y empoderar a los héroes comunes para que sean el cambio que el mundo necesita. Organizamos experiencias en línea y en persona con voces influyentes en los espacios de conciencia y medio ambiente, con el objetivo final de inspirar un futuro mejor en equilibrio con la naturaleza.
INSTAGRAM: @_SUAHA
Our Allies | Nuestros Aliados